Newsroom
Pru Life UK, Prudence Foundation in Partnership With Manila Ocean Park
The partnership will provide valuable life-saving information through SAFE STEPS.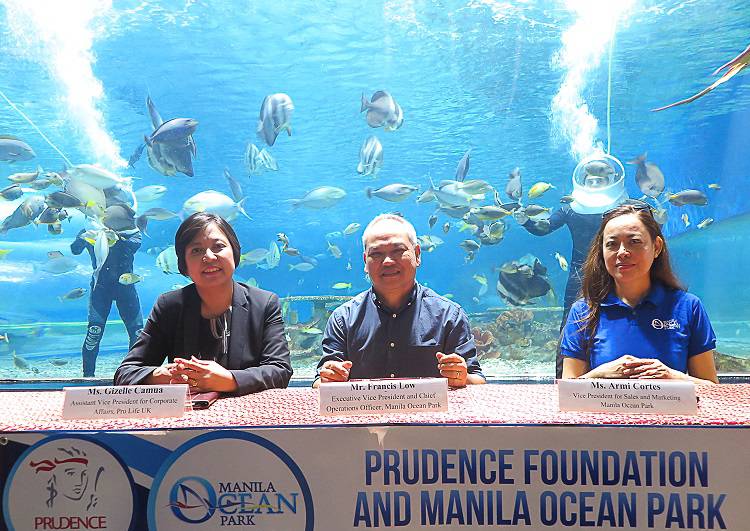 In line with its mission to help secure the future of communities, Pru Life UK continues to establish strategic partnerships in the public and private sectors to help enhance education, health and safety across the country.
The British life insurer through Prudence Foundation, the community investment arm of Prudential in Asia, recently teamed up with Manila Ocean Park, aiming to provide the public with valuable life-saving information as part of the pan-Asian SAFE STEPS program.
Launched in 2014, SAFE STEPS is a multi-platform mass awareness and education program that provides vital life-saving tips on natural disasters, road safety and first aid. The program comprises a series of public service announcement video and online materials, designed to raise awareness and provide this critical information to help build safer and more resilient communities. SAFE STEPS focuses also on partnerships with organisations across all sectors in order to reach and benefit as many people as possible.
Through the partnership, Manila Ocean Park will be promoting resilience among its patrons by using SAFE STEPS educational materials focusing on Natural Disasters and First Aid, which will be shared across its communication platforms, such as the central atrium, website, social media sites, and its sister company, Hotel H20.
To date, SAFE STEPS reaches over 250 million people daily across the region and is increasingly adopted by governments, private sector companies and humanitarian organizations.
To know more about the program, visit www.safesteps.com.