Phone

PLDT Metro Manila
8887 5433

Domestic Toll -free
1 800 10 PRULINK (1 800 10 7785465)

Email Address

Address

Head Office
9/F Uptown Place Tower 1,
1 East 11th Drive,
Uptown Bonifacio, Taguig City 1634, Metro Manila
+63 (2) 8683 9000

Customer Center
G/F Cluster 2, Uptown Parade, Megaworld
Blvd. corner 36th street Uptown Bonifacio,
Taguig City 1634, Metro Manila
+63 (2) 88875433 (within Metro Manila)
1-800-107785465 (for domestic toll-free via PLDT landline)

Note:

The PRU Customer Assistance Team processes customer concerns based on applicable timelines provided by the law.

Pru Life UK is legally permitted to provide financial products or services in the Philippines as regulated by the Insurance Commission.

The Insurance Commission's offices are located at the following addresses:

Manila Head Office - 1071 United Nations Avenue Ermita, Manila
Cebu District Office - Unit 17, Ground and Second Floors, The Gallery, Pope John Paul II Avenue, Barangay Kasambagan, Cebu City
Davao District Office - Doors 2 & 3, 3rd Floor of YAP Building Quimpo Boulevard, Ecoland, Davao City

Visit www.insurance.gov.ph/contact-us/ for the Insurance Commission's complete contact information.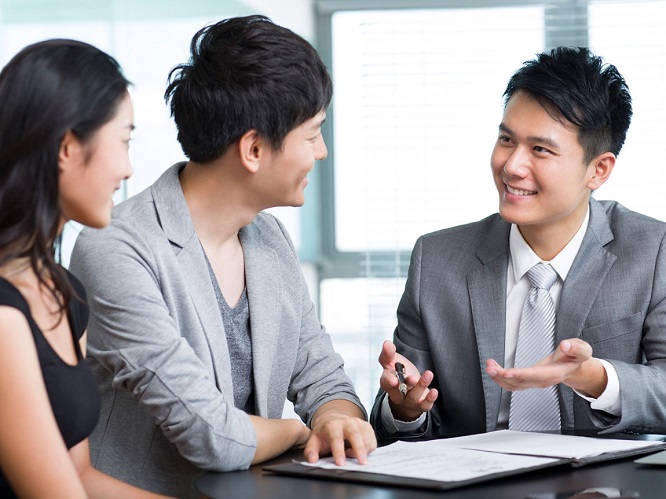 National Capital Region
Top Global Summit Life Insurance Agency Inc
Uptown Place Tower 1 (Head Office)
Destiny Life Insurance Agency Inc.
Uptown Parade (Head Office Customer Center)
Libran House Building (Golden Empire Life Insurance Agency Inc.)
Oriental Dragon Life Insurance Agency Inc.
LPL Towers (Global One Life Insurance Agency Inc.)
Exchange Corner Building (One Diamond Life Insurance Agency Inc.)
Metro Summit Life Insurance Agency Inc.
Padilla Building (Double Dragon Life Insurance Agency Inc.)
Lazurite Prime Life Insurance Agency Inc.
Ignite Global Summit Life Insurance Agency Inc.
Burgundy Corporate Tower (Imperium Blaze Life Insurance Agency Inc.)
The Bonifacio Prime (One Excelsior Life Insurance Agency Inc.)
KDC Plaza(Red Lion Summit Life Insurance Agency Inc.)
VIP Bldg (Central Summit Life Insurance Agency Inc. )
Molave Bldg. (Celestial Summit Life Insurance Agency Inc.)
The Aster Business Center (Crown Summit Life Insurance Agency Inc. )
Avida Towers Centera (Lazurite Titanium 8 Life Insurance Agency Inc.)
Pearlbank Centre (Alpha Life Insurance Agency Inc.)
Pacific Center Building (Infinity Ace Summit Life Insurance Agency Inc.)
AJK Building (Astra Life Insurance Agency Inc.)
One Corporate Center (Blue Fox Summit Life Insurance Agency Inc.)
CBC Corporate Center (Axis Life Insurance Agency Inc.)
ASEANA Powerstation Building (Golden Dragon Life Insurance Agency Inc.)
The Finane St. (Infinite Dragon Life Insurance Agency Inc.)
King's Court 2 Building (Alexandrite Premier Life Insurance Agency Inc.)
Cacho Gonzales Building (Rising Dragon Life Insurance Agency Inc.)
The Capital House (RA Life Insurance Agency Inc.)
Ascend Global Summit Life Insurance Agency Inc.
The Grandz Hotel (Caloocan - Agency office)
ERRN CIRCLE Building (Las Piñas - Agency office)
Ayala North Exchange (Makati - Customer Center)
Ayala Tower One & Exchange Plaza (Makati - Customer Center)
Cityland Executive Tower (Makati - Customer Center)
Executive Building Center (Makati - Agency Office)
Goodwill Building (Makati - Agency Office)
Power Realty Building (Makati - Agency Office)
Rufino Plaza (Makati - Agency Office)
Sterling Centre Building (Makati - Agency Office)
New Summit Life Insurance Agency Inc. (Makati - Agency Office)
Dynamic Summit Life Insurance Agency Inc. (Makati - Agency Office)
Lunar Summit Life Insurance Agency Inc. (Makati - Agency Office)
Wolf Summit Life Insurance Agency Inc. (Makati - Agency Office)
Southern Summit Life Insurance Agency Inc. (Makati - Agency Office)
Tower 6789 Building (Makati - Customer Center)
V Corporate Center Building (Makati - Customer Center)
Columbia Tower (Mandaluyong - Agency Office)
Summit One Office Tower (Mandaluyong - Agency Office)
The Rockwell Business Center (Mandaluyong - Customer Center)
Titanium 2 Life Insurance Agency Inc.
Escolta Twin Tower (Manila - Customer Center)
Westgate Hub – Filinvest (Muntinlupa – Agency Office)
Kingston Tower (Muntinlupa - Customer Center and Agency Office)
Sycamore Prime Building (Muntinlupa - Agency Office)
Semicon Corporate Building (Pasig - Agency Office)
Wynsum Coporate Plaza (Pasig - Customer Center)
Radiant Amber Life Insurance Agency Inc. (Pasig - Agency Office)
Premier Summit Life Insurance Agency Inc. (Pasig - Agency Office)
Lazurite Gold Life Insurance Agency Inc. (Pasig - Agency Office)
Coher Center (Quezon City - Customer Center)
Lazurite Keystone Life Insurance Agency Inc.
Lazurite Opal Life Insurance Agency Inc.
Doña Hemady Street (Quezon City - Agency Office)
Exxa Tower (Quezon City - Office Agency)
South Insula Condominium (Quezon City - Agency Office)
Spark Place Building (Quezon City - Agency office)
Pyra Life Insurance Agency Inc. (Quezon City - Agency office)
Lazurite District Life Insurance Agency Inc. (Quezon City - Agency office)
Atlanta Centre (San Juan - Agency Office)
Universal One Life Insurance Agency Inc.
Rising Eagle Dynasty Life Insurance Agency Inc.
Skyeline Summit Life Insurance Agency Inc.
Radiant Amber Life Insurance Agency Inc.
Tigers Eye Stone Life Insurance Agency Inc.
Emerald Empire Life Insurance Agency Inc.
Olympus Summit LIA
One Golden Stone LIA
Banyuhay Bagani LIA
Region 1
Nisce Building (Bauang - Agency Office)
APC Commercial Building (Blue Kyanite Life Insurance Agency Inc. )
JT Commercial Building (Diamond Trillion Life Ins. Agency Inc.)
Fairville Building (Polaris Life Insurance Agency Inc.)
Vera Building MacArthur Highway (Calasiao – Agency Office)
L.C. Square Building (Laoag - Customer Center)
S&P North Building (Urdaneta - Customer Center)
Region 2
A9 Commercial Building (Ilagan – Agency Office
C. Anudon Life Insurance Services
Heritage Commercial Complex (Santiago – Customer Center)
KMCI West Building (Solano - Agency Office)
CGT LIA
Region 3
Earthen Vessel Building (Balanga – Agency Office)
Diamond Red Life Insurance Agency Inc.
Estrada Building (Baliuag - Customer Center)
Violago Plaza (Baliuag - Agency Office)
2/F Tiburcia Building (Cabanatuan - Customer Center)
259 F. Tanedo Street (Tarlac - Agency Office)
Region 4
Blue Zircon Life Insurance Agency Inc.
Rodesson Building (Batangas City – Agency Office)
Lazurite Reign Life Insurance Agency Inc.
Desmark Building (Azurite Tycoon Life Insurance Agency Inc.)
J12 PROPERTY LEASING (Francisco Jr. and Family Life Insurance Agency Inc.)
AUB Commercial Buidling (MSB Toledo Insurance Agency )
CNN Building. (One Jade Life Insurance Agency )
A.A. Panganiban Building (Batangas City – Agency Office)
HK Building (Calamba - Agency Office)
SQA Corporate Center (Calamba – Customer Center)
88 Building (Carmona – Agency Office)
CITI Center Building (Cainta - Agency Office)
Sta. Lucia Mall (Cainta – Agency Office)
MMLCS Building (Dasmariñas – Agency Office)
Lipa Town Center (Lipa – Agency Office)
High 5 Square (Lipa – Customer Center)
AMS Building (Lipa – Customer Center)
Estella Star Building (Lucena – Customer Center)
Kester Commercial/Office Building (Lucena – Agency Office)
GrovePark Commercial Center (Malvar – Agency Office)
JCO Building Carandang (Rosario - Agency Office)
Brusmick Place (Sta.Rosa – Agency Office)
PIAZZA Building (Sta. Rosa - Customer Center)
Metrobank Building (Sto. Tomas – Agency Office)
San Nicolas De Tolentino Commercial Building (Tagaytay – Agency Office)
Alpine Falcon Life Insurance Agency Inc.
Malachite Insurance Agency
Davids Life Insurance Agency Inc.
Turquoise Life Insurance Agency
Region 5
Gache Plaza (Daet - Agency Office)
JNLEE Building (Legazpi – Agency Office)
Washington Drive (Legazpi – Agency Office)
Avenue Square (Naga – Customer Center and Agency Office)
Region 6
LD Center (Bacolod – Customer Center)
Three Techno Place Building (Mandurriao– Customer Center)
Capiz Government and Business Center Building (Roxas – Agency Office)
Region 7
Aboitiz Land Building (Cebu – Agency Office)
APM Centrale (Cebu – Agency Office)
Apple One Tower (Cebu – Customer Center)
FLB Corporate Center (Cebu – Customer Center)
NIC 2 Building (Cebu – Agency Office)
TGU Towers (Cebu – Customer Center)
ITL Insurance Agency (Cebu – Agency Office)
Ceriaco Espina Street (Dumaguete – Agency Office)
Sol y Mar Building (Dumaguete – Agency Office)
North Road Plaza (Mandaue – Agency Office)
PCJ Building (Talisay – Agency Office)
Region 8
Anica Bldg (Ormoc – Agency Office)
Acerado Bldg (Mustard Seeds Insurance Agency)
Uytingkoc Building (Tacloban – Customer Center)
Region 10
CG Golden Everest Group Life Insurance Agency Corp
Limketkai Center (Cagayan de Oro – Customer Center)
Rodisa Building (CG North Peak Life Insurance Agency Inc.)
Tan Building (China Gold (Malaybalay, Satellite Office)
Pueblo Business Park (Cagayan de Oro – Agency Office)
Recto Avenue (Cagayan de Oro – Agency office)
Soltrinity Bldg, (Iligan – Customer Center)
Region 11
Borromeo Insurance Building (Davao – Agency Office)
Davao Primeland Building (Davao – Customer Center)
Ethans Building 96 (Davao – Agency Office)
Landco Business Center (Davao – Customer Center)
Region 12
Lourdes Llido Building (General Santos – Customer Center)
South Cotabato Gym and Cultural Center (Koronadal – Agency Office)
Region 13
Eduhome Building (Surigao – Agency Office)
Cordillera Administrative Region
DBP Building (Baguio – Customer Center)
JC 78 Central Pico (Benguet – Agency Office)