We Are The People That DO
"We DO" is a clarion call to the Doers inside all of us. Our "We DO" campaign celebrates the power of the human spirit and is inspired by the innovative drive and optimism in today's generation. We call it "We DO", because we are focused on the best investment one can ever have - your future. We believe that everyone should have the opportunity to get the most out of life as you pursue your passions and navigate milestones ahead of you. We are committed to being your trusted life insurance partner. We share your pioneering spirit by driving innovation in everything we do. Every day, we serve your evolving health and protection needs, by listening, understanding and most importantly, delivering.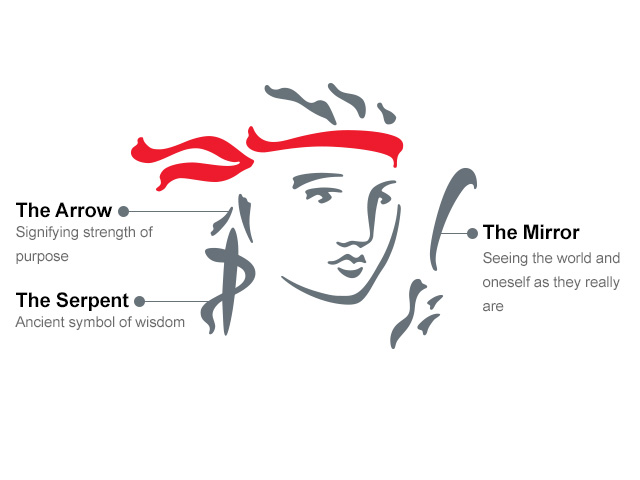 Prudence, one of the four cardinal virtues, is an enduring symbol of Prudential since 1848, when a painting of Prudence by Sir Joshua Reynolds was used as the company seal. The face of Prudence is a longstanding symbol of integrity and security for Prudential plc and its subsidiaries, and a representation of the virtue of wise conduct that the Company aims to instill among its customers and the public. Rendered by Wolff Olins as a current corporate mark to suit modern sensibilities, the stylized Prudence still bears the icons of the timeless virtue – combining knowledge of the past, present and future to act with the authority merited by memory, intelligence and foresight.
Our Milestones
1996 to 2004
1996
Incorporated as Pru Life Insurance Corporation of U.K. in January, and granted an operating license in the Philippines by the Insurance Commission in June
1997
One of the first companies to be allowed by the Insurance Commission to issue dollar-denominated policies
1998
Ranked among the top 10 life insurance companies in the Philippines in terms of First Year Premiums (FYP), after only two years of operations
2001
Named the fastest growing life insurer in the country with a 63% growth rate, first year ordinary life premiums

Acquired AllState Life Philippines
2002
Pioneered the unit-linked or investment-linked life insurance in the Philippines with the introduction of the PRULink Investor Account

Acquired ING Life Philippines
2004
Recognized as the Outstanding Life Insurance Company in the 15th Annual National Consumers Awards by the Consumers Union of the Philippines
2007 to 2012
2007
Hit the PhP1-billion mark in terms of Annualized Premium Equivalent (APE), a 130% growth from 2006

Reached an all-time high for the company's Million Dollar Round Table (MDRT) agent qualifiers
2009
Placed third in the Chairman's Challenge Prudential plc's global volunteering program for the Pru Life UK - Gawad Kalinga Felicity Village
2010
Awarded as the fastest growing Prudential company in Asia by regional headquarters Prudential Corporation Asia (PCA)
2011
Became the first private company in the Philippines to offer Metro Rail Transit (MRT) commuters free rides on its 15th anniversary

Launched the Cha-Ching musical edutainment cartoon series over Cartoon Network in Southeast Asia
2012 to 2016
2012
Launched PRULink Asian Local Bond Fund

Launched the Cha-Ching Financial Literacy for the Youth Program in January

Sealed a partnership deal with Standard Chartered Bank marking the 11th alliance between Prudential Corporation Asia and Standard Chartered Bank in Asia
2013
Hosted the launch of the Prudence Foundation, established by the PCA

Relaunched the Man From The PRU as the group's regional branding campaign,
2014
Launched PRULink Global Emerging Markets fund and PRULink Cash Flow fund, the first US dollar-denominated payout-based fund

Initiated PRUAccess, the Company's customer portal

Celebrated its 20th anniversary with the launch of its most innovative and best-selling product, PRULink Elite Protector 5
2016
Staged the first PRURide PH engaging the growing cycling community in the Philippines to raise awareness on cycling as a sustainable alternative mode of transport and promote health and wellness
2017 to present
2017
Awarded the Gold Quill Award of Excellence for Customer Relations for the 20th Anniversary Customer Engagement Campaign at the IABC 2018 Gold Quill Awards
2018
Launched the MyDNA Pro Bundle combining Pru Life UK's insuravest, or investment-linked life insurance solutions

Tapped as the first endorser of Pru Life UK for this product is celebrity Liza Soberano

Launched PRUOne, an online portal created for Pru Life UK agents allowing paperless sales transactions with clients

Launched the Pru Life Your Term, an affordable yearly renewable term insurance which is customizable to fit the protection and investment needs of customers
2019
Unveiled the WeDO Campaign

Officially launched Safe Steps Kids

Started offering asset management and trust products through its subsidiary Pru Life UK Investments (PLUKi)

Ranked 2nd among the top life insurers based on the Insurance Commission's 2019 rankings in terms of new business annual premium equivalent and total premium income

Received the UCI 2.2-accreditation for PRURide PH and recognized by the 5th Sports Industry Awards (SPIA) Asia with a Bronze Award
2020
Launched Pulse—the AI-powered health and wellness app in the Philippines in February

Ranked 1st for three years in a row in the ASEAN Corporate Governance Scorecard (ACGS) awarded by the Insurance Commission

Launched the PRULink Philippine Equity Index Tracker Fund