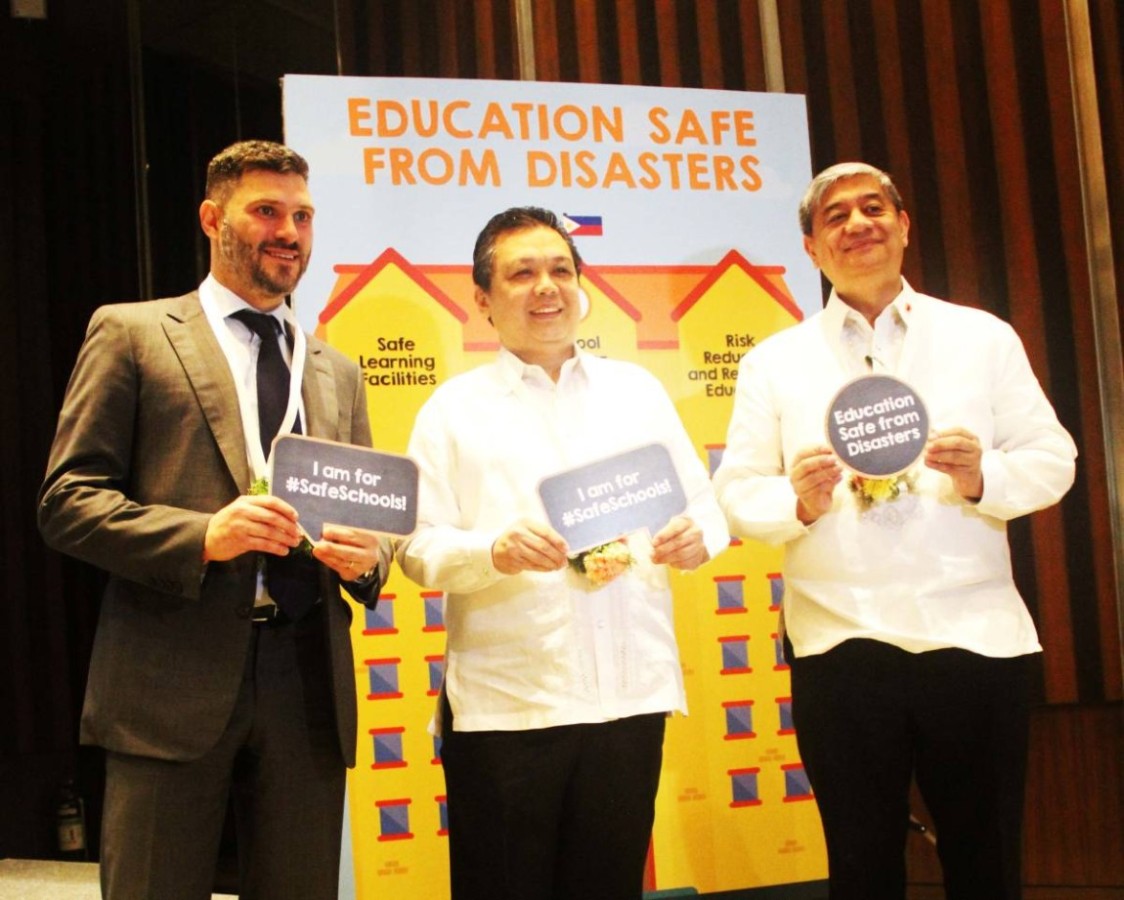 SAFE STEPS is created and developed by Prudence Foundation, the community investment arm of Prudential plc in Asia and Africa. At its core is a series of public service announcements (PSAs) that aim to raise awareness and provide easy-to-understand educational information on life-threatening issues in the hope of saving lives and building more resilient communities.
It is a partnership between Prudence Foundation, the International Federation of Red Cross and Red Crescent Societies (IFRC) and National Geographic for all programmes. The Federation Internationale de I'Automobile (FIA) is also a principle partner for SAFE STEPS Road Safety and Didier Drogba Foundation for SAFE STEPS Road Safety Africa.
SAFE STEPS reaches over 250 million people everyday in Asia via its multi-sectors distribution partners, and 80 million people in Africa monthly via multi-media distribution.
Pru Life UK works closely with organizations in public and private sectors, such as the Metro Manila Development Authority, Office of Civil Defense, Philippine Red Cross, and Manila Ocean Park, to promote SAFE STEPS across the country.
Our initiatives
SAFE STEPS Natural Disasters in the Philippines
SAFE STEPS Natural Disasters was launched in 2014 by Prudence Foundation, in partnership with National Geographic Channel (NatGeo). With global boxing icon Manny Pacquiao as ambassador, the program demonstrates survival tips for common catastrophes, including preparing a life-saving emergency kit.
SAFE STEPS Road Safety in the Philippines
SAFE STEPS Road Safety is a long-term educational program comprising 60-second public service announcement videos, which focus on the key reminders for both motorists and pedestrians.
Prudence Foundation announced in February 2016 that it has teamed up with the current Global Road Safety Ambassador for the UN Decade for Road Safety 2011-2020, internationally acclaimed actress and producer Michelle Yeoh, together with NatGeo, and the Federation Internationale de l'Automobile (FIA), for the launch of SAFE STEPS Road Safety.
SAFE STEPS First Aid in the Philippines
Building on the success of its two previous SAFE STEPS programs, SAFE STEPS First Aid aims to provide people throughout Asia with essential first aid knowledge, enabling them to be less vulnerable in emergency situations and prepared to save a life. SAFE STEPS First Aid comprises a series of public service announcement videos featuring three SAFE STEPS First Aid ambassadors who are dedicated to saving people in their everyday life. They are: Filipino-American doctor and humanitarian Dr. Maria Guevara, Bali-based lifeguard Marshello Aryafara, and Singaporean paramedic Wee Chee Ong.
Launched in September 2017, SAFE STEPS First Aid is developed by Prudence Foundation together with the International Federation of Red Cross, Red Crescent Societies, and NatGeo. The program was locally activated in partnership with the Philippines Red Cross.
Click here for more information on Safe Steps.
SAFE SCHOOLS
Since 2013, Prudence Foundation has been supporting the implementation of Safe Schools in partnership with Save the Children and Plan International across Asia. Safe Schools falls under a world-wide and ASEAN initiative, focused on making students, teachers and the local community more resilient to natural disasters. It helps to address the targets of the Sendai Framework for Disaster Risk Reduction and Sustainable Development Goals.
Children have the right to feel safe when at school and to keep learning despite the disruptions natural disasters can have on their learning. Safe Schools addresses this by focusing on each school having the three pillars:
Pillar 1: Safe Learning Facilities
Pillar 2: School Disaster Management
Pillar 3: Risk Reduction and Resilience Education
After a period of working together on a school-by-school basis, Prudence Foundation and Save the Children wanted to take their learning and insights to develop and deliver a scalable and sustainable initiative which could protect all schools across the Philippines from disasters and other emergencies. Together with the Department of Education, they developed the Comprehensive School Safety Ecosystem initiative.
The policy, framework, capacity strengthening, and systems are being rolled out to an increasing number of schools following collaboration between Prudence Foundation, Save the Children Philippines, and the Department of Education. The joint aim is the implementation to all 47,000 schools nationwide, ensuring children are protected and can keep learning for generations to come.
Local partners
Habitat for Humanity Philippines

Plan International Philippines

Save the Children Philippines

Metro Manila Development Authority

Office of Civil Defense

Philippine Red Cross

Manila Ocean Park