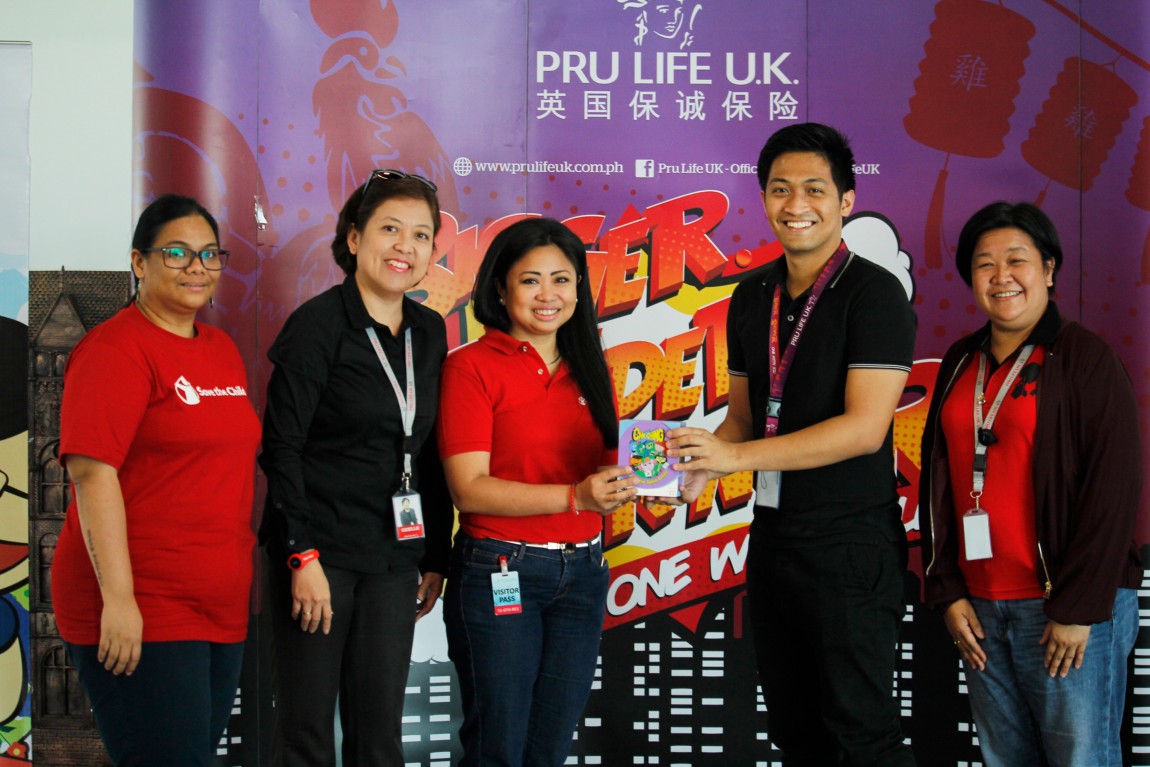 British life insurer Pru Life UK and non-government organization Save the Children Philippines reinforced its partnership in advocating literacy among children as it held a kick-off program in its head office on April 27 to share the First Read project to Pru Life UK employees.
From May to July, employees can join office-based learning sessions, such as toy-making workshops, which will teach them how to create educational toys out of recycled materials, and playgroup facilitation, which will equip employees with the basics of child engagement during playtime. A year-round donation drive will also be held to support the program implementation of First Read across the Philippines. A Children's Month Celebration in November will serve as the employees' culminating activity where they can participate in a day-long event for kids and parents.
The program launch concluded with the symbolic handover of a Cha-Ching money box given by Pru Life UK to Save the Children.
The First Read employee engagement activities, which is part of Pru Life UK's employee volunteerism and outreach program called PRU It Forward, aim to support the Prudential social commitment to child development, as embodied by its Children pillar. By introducing to Pru Life UK employees the value of emergent literacy, they are better informed about the importance of building a strong foundation for children.