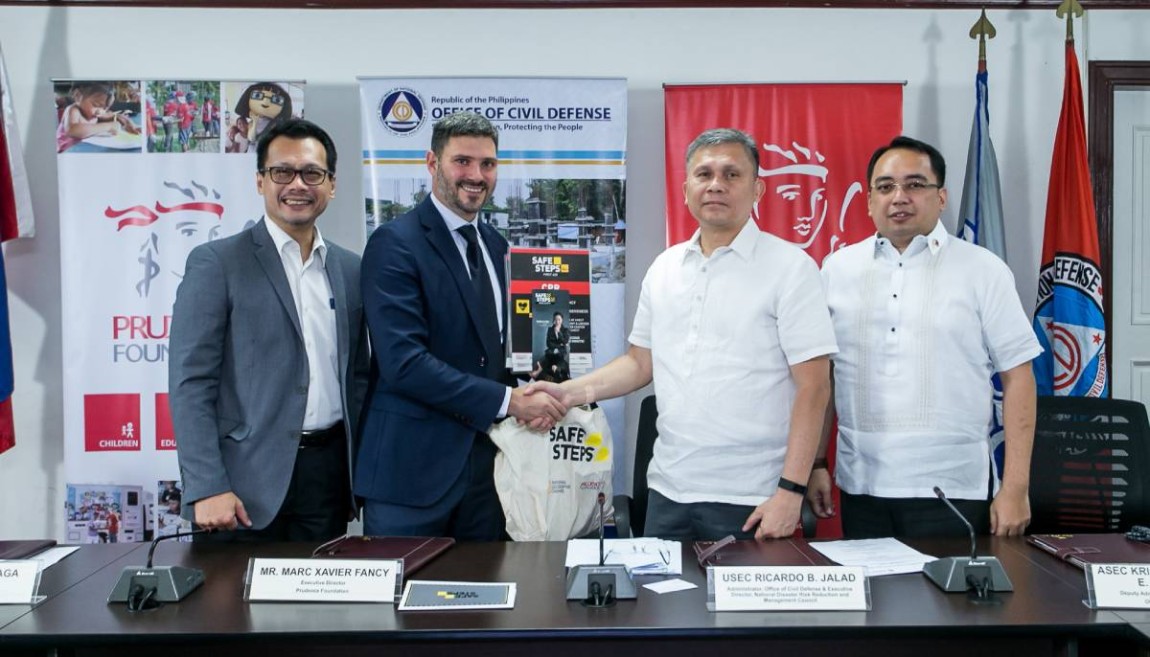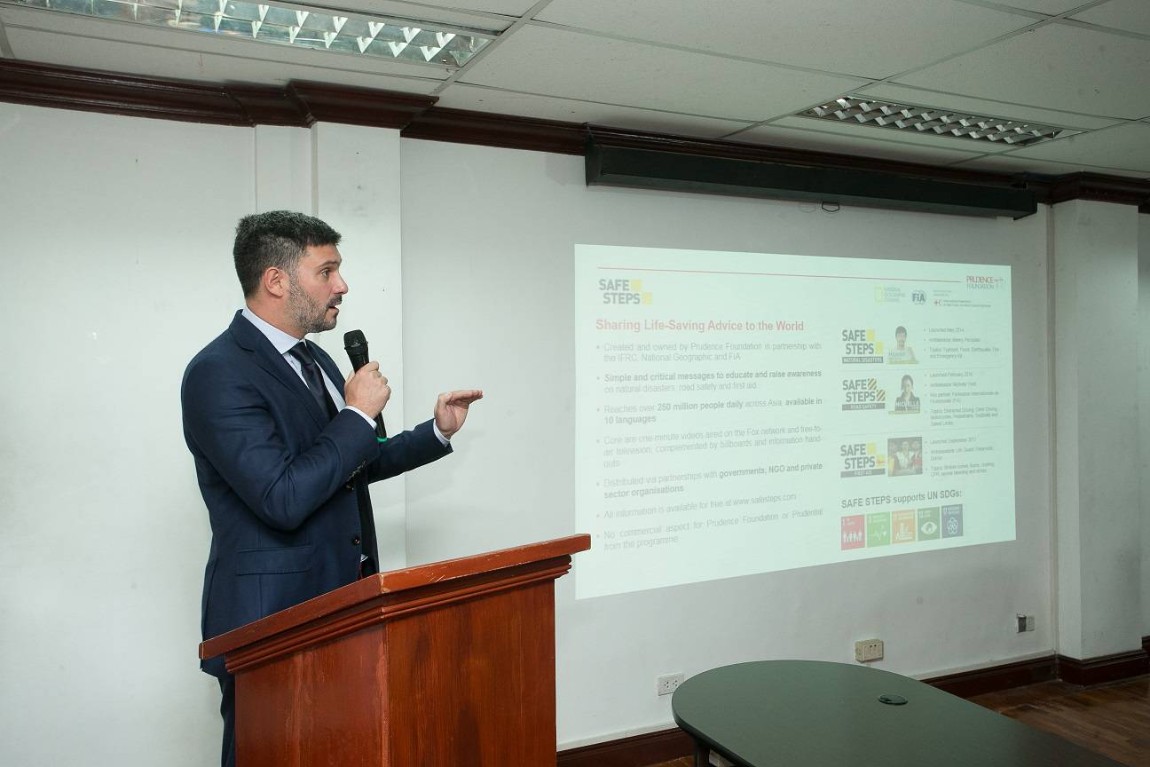 Prudence Foundation, the community investment arm of Prudential in Asia, has renewed its partnership with the Office of Civil Defense (OCD), the implementation arm of the National Disaster Risk Reduction and Management Council (NDRRMC), to strengthen and expand the SAFE STEPS program in the Philippines.
The signing ceremony was officiated by OCD Deputy Administrator for Operations Asec. Kristoffer James E. Purisima, NDRRMC Executive Director Usec. Ricardo B. Jalad, Pru Life UK Chief Marketing Officer Allan Tumbaga, and Prudence Foundation Executive Director Marc Fancy.
Prudence Foundation first established a partnership with OCD in 2014 to roll out SAFE STEPS Natural Disasters, which aims to provide easy-to-understand educational materials on how to prepare for natural disasters to as many people as possible.
This year, there are plans to roll out other program also under SAFE STEPS, they are: SAFE STEPS First Aid, which aims to provide people with fundamental first aid information and knowledge and SAFE STEPS Road Safety, which aims to promote the well-being of motorists and pedestrians.
Under the partnership with OCD, SAFE STEPS will extend its reach to more Filipinos through the distribution of the program's educational materials, such as videos, safety cards, and posters at OCD's offices, website, and social media channels.
"We are delighted to be renewing our partnership with the NDRMMC and extending it beyond SAFE STEPS Natural Disasters to include SAFE STEPS Road Safety and SAFE STEPS First Aid. We hope that through this partnership more Filipinos will have access to life saving information and that lives will be saved," Marc Fancy said.
"SAFE STEPS is a most laudable awareness-building effort that stands parallel to the information and education campaigns of the OCD and NDRRMC," said Usec. Jalad. "SAFE STEPS has become a model worthy of emulation for other multinational organizations in the area of promoting preparedness against disasters via public education."
Launched in 2014, SAFE STEPS is a multi-platform mass awareness program that provides vital lifesaving tips on natural disasters, road safety and first aid. The program comprises a series of public service announcements designed to raise awareness and provide basic educational information to help build safer and more resilient communities. SAFE STEPS has since rolled out campaigns on natural disasters, road safety and first aid to equip the public with useful and practical information on how to survive in emergency situations.
To date, SAFE STEPS reaches over 250 million households daily across the region and are increasingly adopted by governments, private sector companies and humanitarian organizations.