For most Filipinos, financial freedom simply means two things: being debt-free and having a decent amount of savings. But considering that this definition is as basic as it gets, most Filipinos still have a problem ticking both items off their financial goals list. They're either stuck with trying not to incur debt or just starting with their plan to save.
If you scour the internet for financial advice, what you will see are mostly about how to save money. Understandably so because saving remains a big challenge, especially that with the meager salary we have to budget to deal with the rising cost of living.
According to a study conducted by Bangko Sentral ng Pilipinas from December 2017 to February 2018, majority of Filipinos (52%) still do not have savings. The good news is that more Filipinos are becoming aware of their need to save. There is an increase of 5% in the number of Filipinos who have savings from 43% in 2015.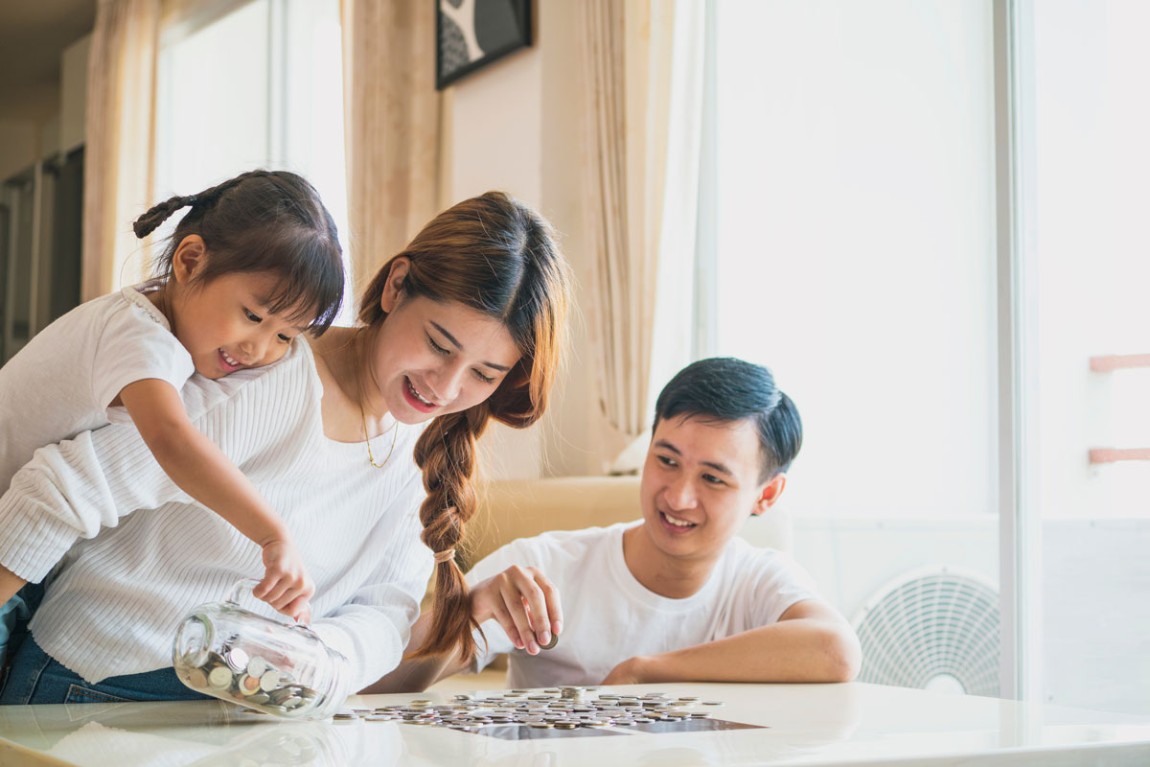 Given that most Filipinos are struggling to save, we become too focused on the 'how' than the 'why', which is actually much more important for us to know.
Saving to splurge
Though we may have different reasons and motivations to save money, the most common reason is to prepare for a major expense in the near future. Simply put, you are just pooling in resources to fund a big expense.
Let's say you've been planning to go on a vacation abroad with your friends. However, your one-month salary can't cover all your expenses, so you keep a portion of your earnings for your pocket money, accommodation expenses, and plane fare. It's the same thing when you save money for a gadget upgrade, or when you have big ticket expenses such as a car or a house.
While this may be a good habit to start with, saving money to splurge is only meant for short-term goals. It only allows you to make purchases without having to worry about where you will get your resources or about incurring any debts.
Saving to prepare for the unforeseen
While some people save to have spare money for intended purchases, some save money to prepare for "unforeseen" expenses such as house repairs, car repairs, or medical emergencies. This may also include foregoing your job to attend to more pressing matters or when you suddenly lose your job for whatever reason.
In this case, your savings serve as your emergency fund. It becomes your safety net for whatever situation you may face, and whether these "unforeseen" circumstances happen or not, you are ready for any financial burden the situation may entail. By saving for the rainy day, you secure yourself from any financial burden in the future.
Saving for the life you want
You may have encountered the term "financial independence" as you read through materials about saving money or setting your financial goals. Some say you have achieved financial independence when you enjoy the freedom to make choices without worrying where to get resources.
The ultimate goal of saving money is to empower you to live the life you want. If you dream of starting a business, you have the necessary capital or you have enough assets to secure a loan. If you want to switch careers, invest, secure your child's education, or go on an early retirement, you are able to do so.
Saving for financial independence is having enough money for you not to be tied down by fear of not being able to get by due to scarcity of resources. This should not be mistaken for being rich. Saving for financial independence means planning for the long term and determining where and how you can access the needed resources to sustain your plan. By saving up for your long-term financial goals, you empower yourself to be more in control of your decisions involving money.
Ultimately, knowing why you should save will tell you how you should save. Saving money requires knowledge and discipline, and it shouldn't be hard as long as you seek proper guidance from experts who can help you in achieving your goal.