Health and Financial Wellness
Mobile Digital Health in the Philippines:
A White Paper
Read Pru Life UK and Quisumbing Torres' study exploring the issues, risks, challenges, and opportunities of mobile digital health, or 'mHealth', in the Philippines.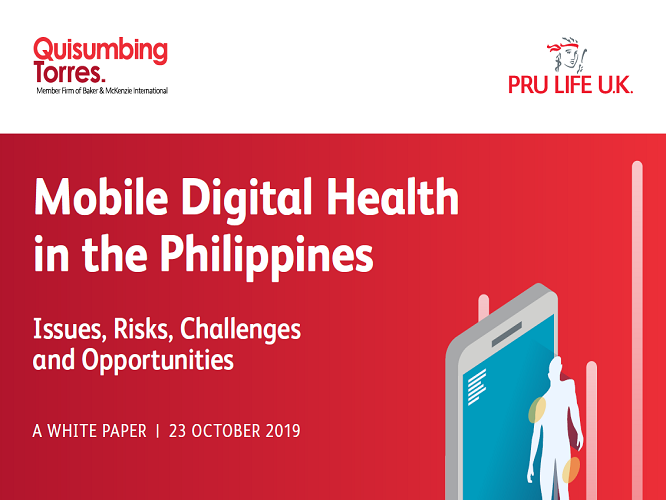 Healthcare in the Philippines continues to face a variety of challenges such as the lack of medical facilities and infrastructure, high cost, and shortage of medical professionals. This paper, authored by Quisumbing Torres for Pru Life UK, aims to examine the current legal and regulatory framework governing Mobile Digital Health ("mHealth") in the Philippines, with the objective of identifying legal and regulatory risks and recommend possible solutions on how to eliminate barriers to entry for both foreign and local providers of disruptive technologies and services, and integrate mHealth as part of the current reforms in healthcare in the country.