Know more about PRU
Board of Directors
Get to know the people who uphold Pru Life UK's legacy and help steer the Company to success.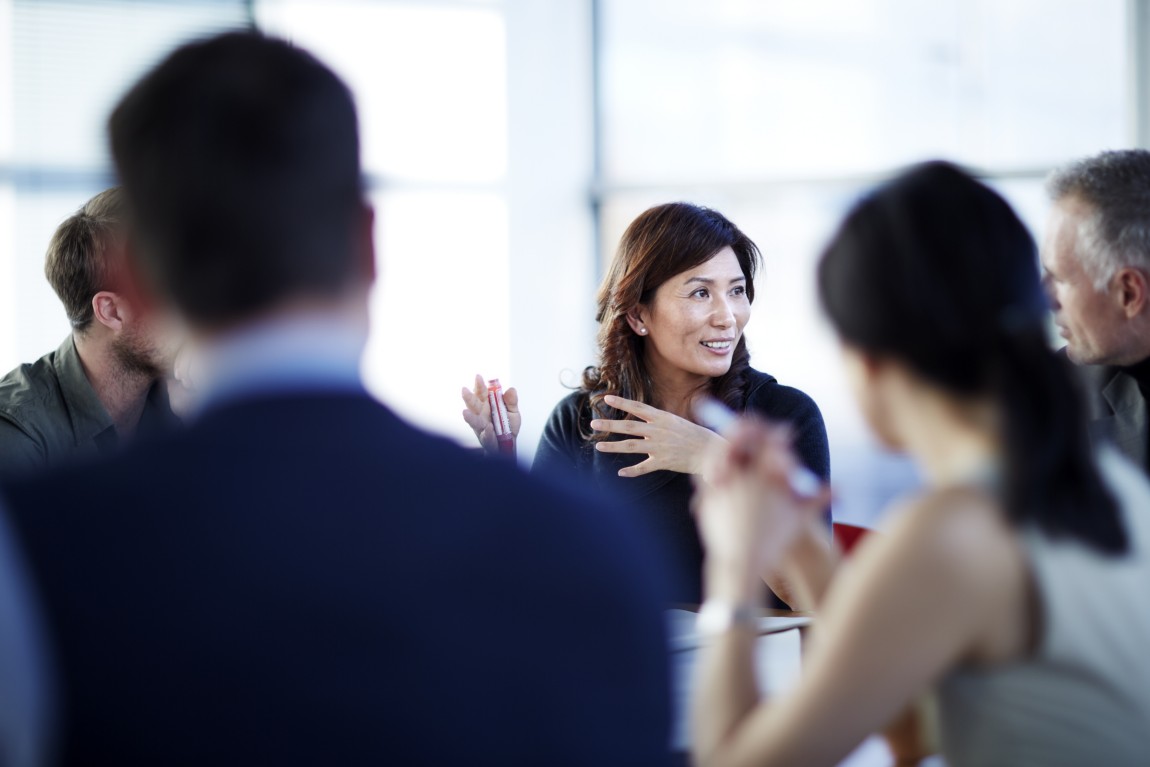 Imelda 'Ida' Tiongson

Chairman of the Board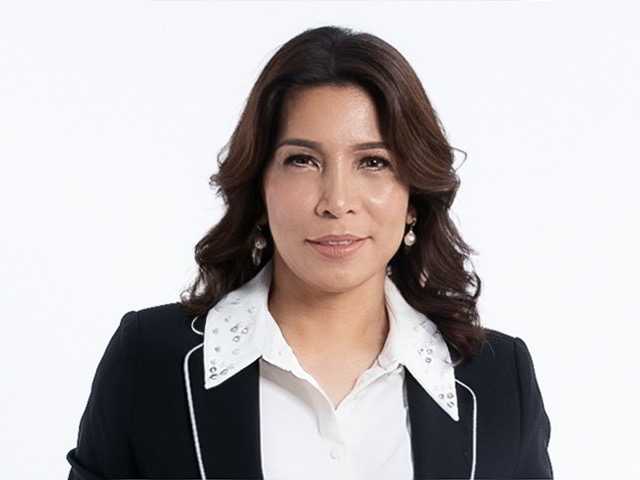 Ms. Imelda "Ida" Tiongson is a Trustee and Teaching Fellow of the Institute of Corporate Directors ("ICD") and is the President/Chief Executive Officer of Opal Portfolio Investments (SPV-AMC), Inc. ("Opal"). She currently serves as Independent Director of Xurpas, Inc. and Seedin Technologies Inc., Trustee of Fintech Alliance.Ph and Fintech Association of the Philippines, and Vice Chair of the Management Association of the Philippines Governance Committee. She is also a Senior Lecturer at the ICD and the Ateneo Graduate School of Business and has lectured at IFC Worldbank. In 2022, she became a member of the Bangko Sentral ng Pilipinas Open Finance Oversight Committee, in charge of the Open Finance framework with the aim of boosting financial inclusion.
Ms. Tiongson has extensive experience in business and risk management, having been a traditional banker for over 22 years and holding senior executive positions with National Australia Bank and Philippine National Bank, until moving to head Opal in 2007. She was also involved in drafting various business laws, such as the Financial Rehabilitation and Insolvency Act of 2010 and the Revised Corporation Code.
Ms. Tiongson completed her Bachelor of Business in Accountancy degree at Royal Melbourne Institute of Technology in Australia and took Masterclasses in Remedial Management at AIM, Blockchain/Digitalization by Terrapin, Audit and Risk by IFC Worldbank, Kaplan Norton Balance Scorecard and AGI -Alibaba Netrepeneurship.
Eng Teng Wong
Executive Board Member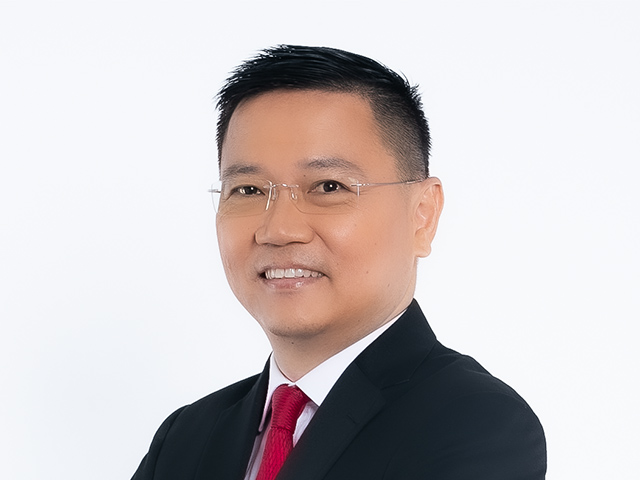 Eng Teng Wong is Pru Life UK's President and CEO.
Previously the Chief Revenue Officer & Chief Officer Ecosystem Implementation, Mr. Wong led the implementation and launch of the AI-powered app called Pulse by Prudential across many countries in Asia and Africa to empower consumers particularly customers of Prudential to become healthier and wealthier.
Mr. Wong also held many other leadership positions with Prudential Services Asia and Prudential Assurance Malaysia Berhad to drive and deliver customer-centric solutions, customer service innovation, business transformation and operational improvements.
Under the sponsorship from Malaysian Government (Public Services Department), he graduated with a Bachelor of Engineering in Electrical & Electronics Engineering from University of Manchester Institute of Science and Technology, United Kingdom in June 1995.
Solmaz Altin
Non-executive Board Member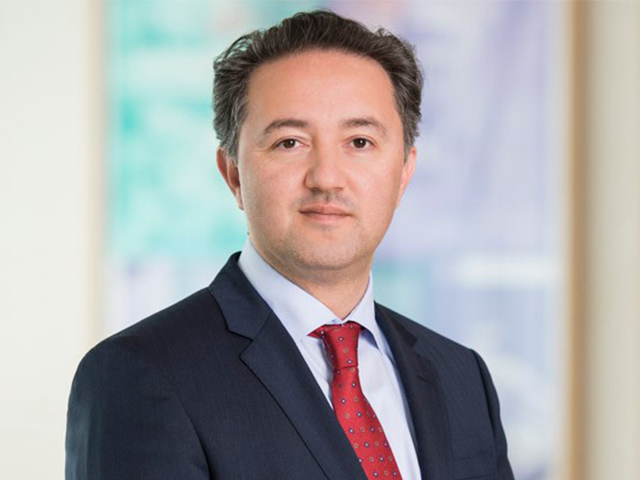 Solmaz Altin is Managing Director of the Strategic Business Group covering India, Indonesia, Malaysia, the Philippines, Laos, Myanmar, Cambodia and Africa effective 1 July 2022. He joined Prudential as Group Strategic Transformation Officer in May 2022, bringing with him 25 years' experience of leading business change and growth in the financial services industry.
As Strategic Business Group Leader, Solmaz is also responsible for Prudential's Digital and Technology functions. From new products and solutions for customers, to how the company serves its existing customers faster and better through its multi-channel models, Solmaz drives the business transformation to accelerate customer delivery and strengthen customer engagement platforms, including Pulse by Prudential.
He was most recently Regional CEO, Asia-Pacific at Allianz, where he was responsible for improving its footprint and substantially increasing its operating profit, as well as establishing new insurance and asset management entities in China. He focused on driving change and enabling the business to accelerate its growth. Prior to that, Solmaz was Group Chief Digital Officer at Allianz Group, driving lasting transformative and cultural changes with customer-centric digital strategies.
Wen Chen
Non-executive Board Member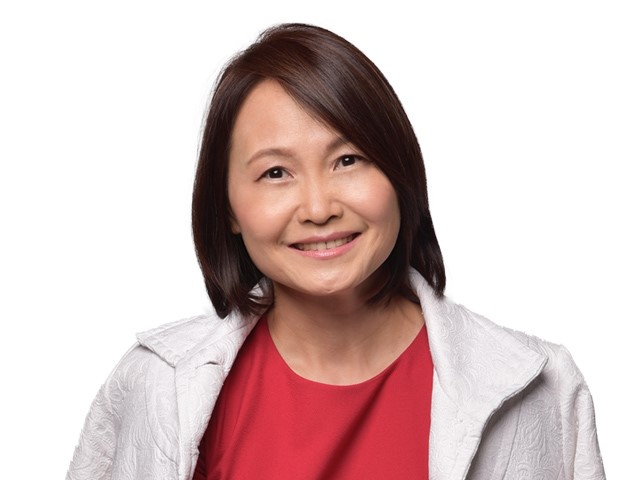 Wen Chen is Chief Platform Officer of Prudential responsible for designing and implementing digital platforms to drive the business transformation and accelerate customer delivery as well as strengthen customer engagement, including Pulse by Prudential.
As Chief Platform Officer, Wen also serves as Chief Executive Officer of Shenzhen Prudential Technology Limited, a digital hub set up as an engine to drive the digitalization across Prudential.
Wen joined Prudential in July 2018, bringing with her over 20 years of well-rounded leadership experience in software and IT service in various industries, especially insurance and banking, with hands-on experience in management, sales/marketing, professional service, and R&D, and an established track record in designing and executing strategy, transforming business, driving growth and building high performance organizations. She has extensive multinational experience, growing and managing organizations across China, U.S., Romania, India, and the Philippines.
Prior to joining Prudential, she was with IBM as Partner, Industrial Sector Leader, Greater China Group. She was also previously the General Manager for Greater China of DXC Technology/Computer Science Corporation from 2013 – 2017, responsible for running the end to end business, from solutioning to signing to delivery and was able to improve its footprint and operating profit substantially.
Angelica "Nenet" H. Lavares
Independent Board Member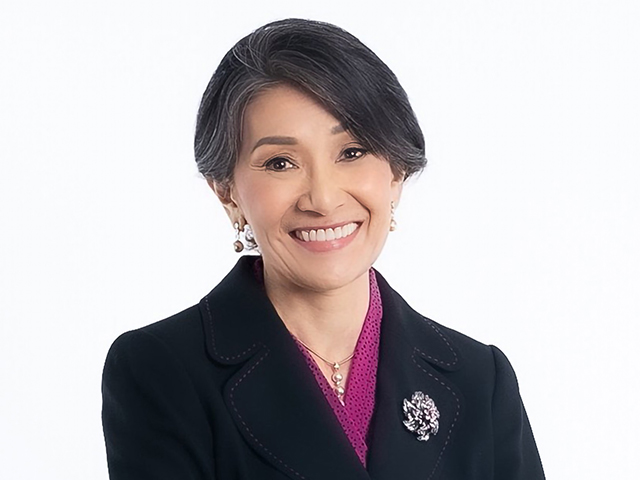 Angelica H. Lavares is a teaching fellow at the Institute of Corporate Directors (ICD). She also currently serves as an independent director of Metrobank Card Corporation and Inter-Asia Development Bank.
Atty. Lavares brings with her an extensive experience in general management and legal expertise in banking and finance, real estate, manufacturing, acquisitions, international contract negotiations. She is also an expert in negotiations with various government regulatory agencies and conducts workshops for ICD on corporate governance and anti-money laundering.
Atty. Lavares obtained her Bachelor of Arts in Psychology from St. Theresa's College in 1973. She completed her Bachelor of Laws at the University of the Philippines (1st honorable mention) in 1981 and was admitted to the Philippine Bar in the same year.
Marife B. Zamora

Independent Board Member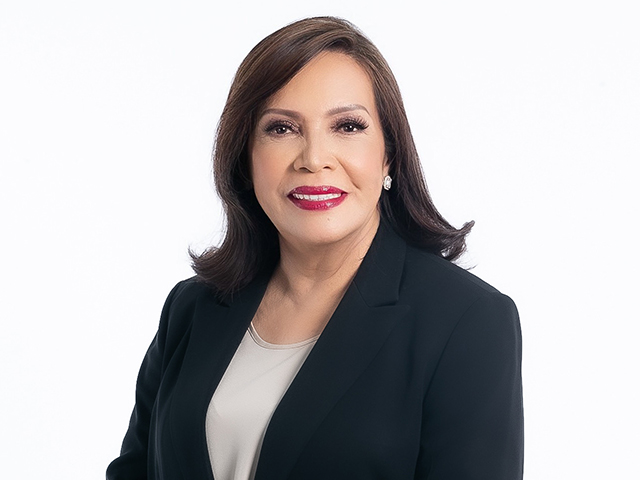 Ms. Marife B. Zamora is a Board Director of PLDT, Inc; Chairman of the Board of Willis Towers Watson Insurance Brokers, Inc.; President of Arzam Logistics Inc.; Board Member of Imperial Homes Corp.; member of the Board of Trustees of the Asian Institute of Management, and Board Member of ABS-CBN Foundation. She is the co-founder of the Filipina CEO Circle and the President of the University of the Philippines Sigma Delta Phi Alumnae Association.
She was Chairman of Convergys Philippines; Managing Director for Asia Pacific, Europe, Middle East, Africa for Convergys Corporation and served as the first country manager of Convergys Philippines, setting up its first contact center in 2003 and leading its growth as the country's largest private employer. Prior to this, Ms. Zamora served as Managing Director of Headstrong Phils., a digital technology consultancy and outsourcer. She was with IBM Philippines where she held a number of sales, marketing, and management positions during her 18-year tenure with the company.
Ms. Zamora studied at the College of the Holy Spirit, University of the Philippines and the University of Pennsylvania.
She is the 3rd woman President and the 68th President of the Management Association of the Philippines. She was President of the Philippine Software Association; Vice President of the American Chamber of Commerce of the Philippines and Board Member of the Contact Center Association of the Philippines. Honors conferred on Ms. Zamora include the Asia CEO Awards 2011 Global Filipino Executive of the Year, the 'Go Negosyo' Woman STARpreneuer Award 2012, the 100 Most Influential Filipino Women in the World 2013, and UP Sigma Delta Phi Mariang Maya Award 2018.
Maria Cristina "Teh" R. Opinion

Independent Board Member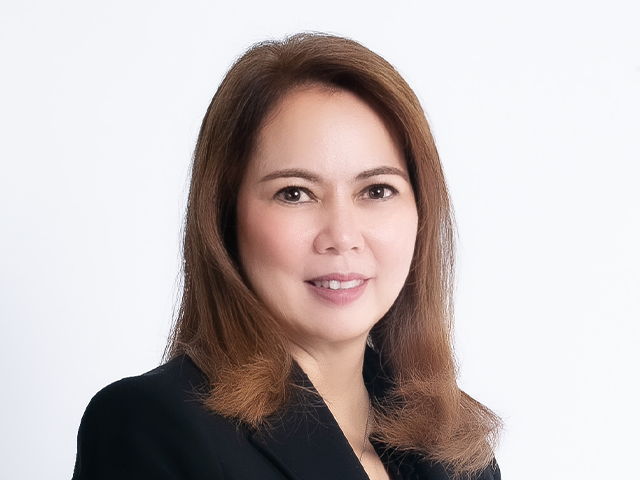 Ms. Teh Opinion is the President and CEO of BNEXT, Inc., a value consulting company focused on helping companies achieve and sustain their digital transformation, and is a Board Member of Acquisition Apps, Inc. Previously, she was the Group Chief Information Officer of JG Summit Holdings, Inc. and the Senior Vice President for IT of SM Investments, Corp.
Ms. Opinion has more than thirty years of experience in Digital Transformation and Technology Innovation, encompassing Enterprise Applications, Shared Service Operations, Hybrid Infrastructure and Platforms, Cyber Security, Business Continuity, and Governance, providing enterprises with valuable solutions that provide fast and tangible results balanced with change and risk management necessary for today's digital economy.
Ms. Opinion has a Post Graduate degree with a Masters in Business Administration and a Bachelor of Science in Mathematics from the University of the Philippines and has completed executive courses on Strategic Uses of Information Technology at the Stanford University Graduate School of Business, Palo Alto, CA and Leading Digital Business Transformation at the Institute for Management Development, Lausanne, Switzerland.
Ma. Emeren V. Vallente

Senior Vice President and Chief Legal and Government Relations Officer and Corporate Secretary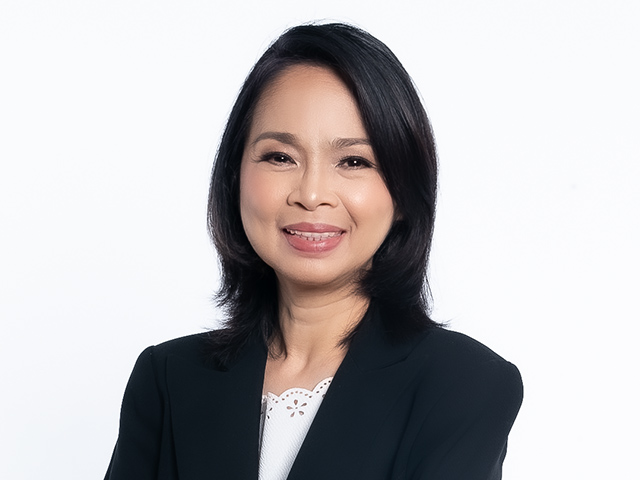 Ma. Emeren V. Vallente currently serves as the Senior Vice President and Chief Legal and Government Relations Officer of Pru Life UK. She has been with the Company since 2010. Prior to working with Pru Life UK, she was Country Lead Lawyer and Corporate Secretary of a multinational insurance corporation where she authored the Regional Board Standards adopted and used by all of the corporation's affiliates within the region.
Atty. Vallente has been sharing her expertise in legal matters with the life insurance industry since 1997. She also has extensive experience in both corporate governance and compliance and has successfully completed with Distinction the One-Year Course on Trust Operations and Investment Management conducted by the Trust Institute Foundation of the Philippines, the Neville-Clarke International Training Course for Internal Quality Auditor, and the Basic Management Program of the Asian Institute of Management. She obtained her Juris Doctor degree from the Ateneo de Manila University.
Maria Teresa A. Co
Vice President and Compliance Officer, Data Privacy Officer, Money Laundering Reporting Officer, and Anti-Bribery and Corruption Officer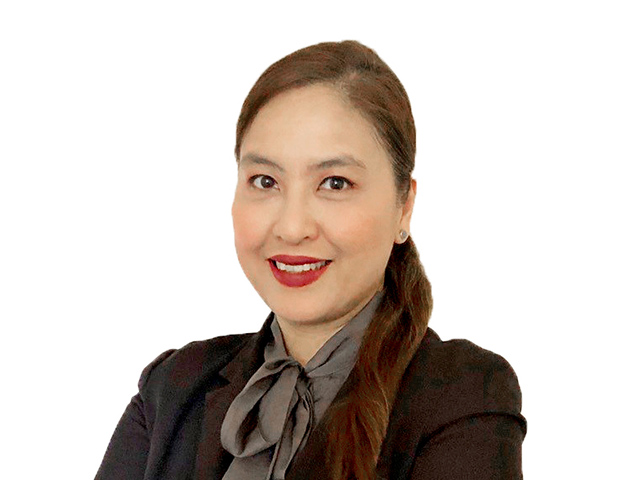 Maria Teresa "Tess" Co has had more than 20 years of work experience with multinational companies in the banking and insurance sectors, the latter covering life, pre-need (pension and education) and asset management businesses. She was with the Compliance team of Prudential Corporatio Asia, Pru Life UK's regional head office, for four years from December 2011.
Prior to joining Pru Life UK, Ms. Co was with the AIA Group Head Office as Associate Director, Regulatory Compliance, based in the Hong Kong regional office. She further established her career as a Compliance professional overseas and held various regional roles with Sun Life, AXA, and New York Life International and Chubb Life (formerly ACE), and drove various compliance programs across different markets in Asia such as Hong Kong, China, Singapore, Taiwan, Korea, Malaysia, India, Indonesia, Thailand, Vietnam, Cambodia, and the Philippines.
Ms. Co has a degree in Accountancy and is a Certified Public Accountant. She is certified by the Australia Governance, Risk and Compliance (GRC) Institute for completing Certificate IV in Complaince and Risk Management. She is also a Certified Compliance Officer for pre-need companies by the Philippine Securities and Exchange Commission.
Ma. Donna A. Mendoza

Corporate Secretary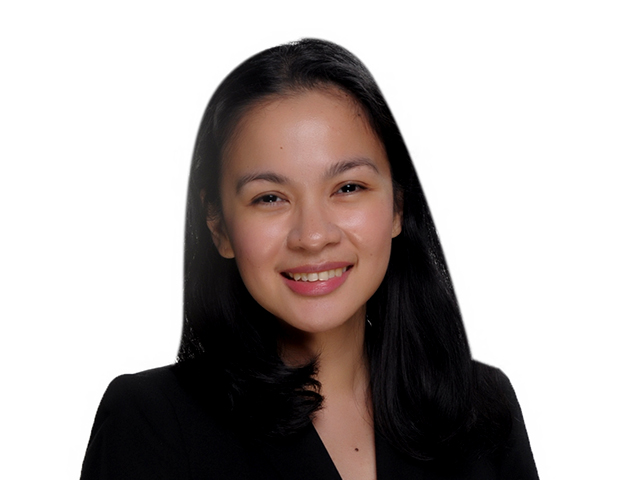 Donna Mendoza has been with Pru Life UK since 2014, having joined as Assistant Legal Manager in August 2014. She is currently the Corporate Secretary and AVP for Legal and Corporation Governance. Prior to joining Pru Life UK, she was an associate at the Picazo Buyco Tan Fider & Santos Law Offices. Donna studied Law at the University of the Philippines and Economics at the Ateneo de Manila University.
Mabelle O. Nebres
Assistant Corporate Secretary
Mabelle Nebres joined Pru Life UK in 2019. Prior to that, she was an associate at the Tan Venturanza Valdez Law Offices and Paner Hosaka & Ypil Attorneys-at-Law, as well as a legal officer at the Government Service Insurance System. Mabelle graduated from the University of the Philippines College of Law, and completed her undergraduate studies in Philosophy at the Ateneo de Manila University.