Newsroom
Prudence Foundation's Cha-Ching Curriculum Materials Now Available Online
Cha-Ching teachers can now freely equip themselves with files of the in-class and take-home activities that they can reproduce for their students.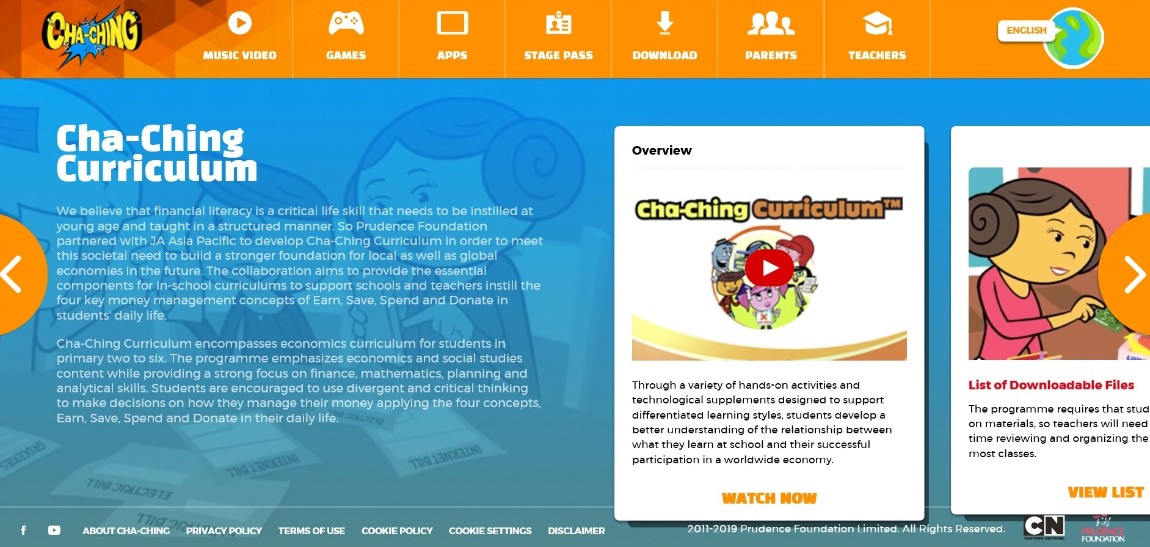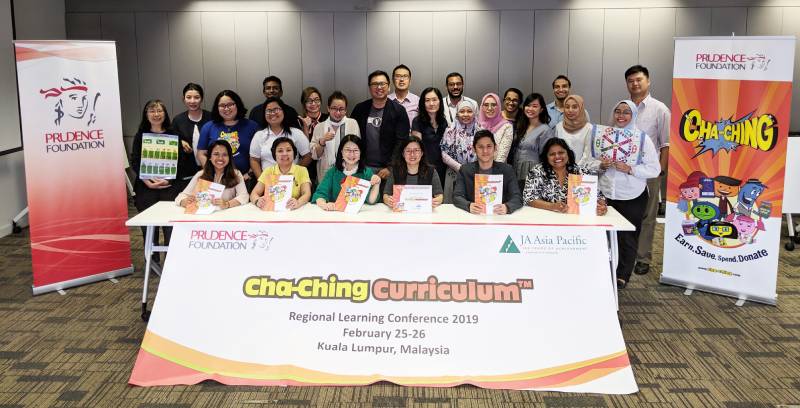 Three years after pioneering the Cha-Ching curriculum in public schools in the Philippines, Prudence Foundation—the community investment arm of British life insurance company Pru Life UK—brings its successful program materials online by creating a resource center where teachers can easily access the digitized version of the teaching materials, which they can use for self-study or review.
Educators can simply log onto the Teacher section of the Cha-Ching website (www.cha-ching.com) to download the Cha-Ching curriculum's masterlist of teaching aids, session implementation video guides, music videos, and comic books on their personal electronic devices. Cha-Ching teachers can also now freely equip themselves with files of the in-class and take-home activities that they can reproduce for their students.
This initiative will help expand the reach of Cha-Ching in the Philippines and efforts to increase the money-smart knowledge of students. Based on the results of an impact evaluation study released by Prudence Foundation, there has been a significant improvement in the financial literacy of elementary students who have undergone the Cha-Ching money smart kids lessons.
The study showed a statistically significant improvement in all three dimensions of knowledge, attitude and behaviors regarding financial literacy, with the biggest improvement in knowledge which rose from 79.5% to 88%. Changes in attitude also rose from 75% to 78.9% while behavior rose from 73.1% to 79.5%, which constitute a reasonable rise since these dimensions normally take time to develop.
Moreover, the impact study showed that Cha-Ching's contribution in increasing the overall improvement, around 66.8% to 80.9% in knowledge, attitude, and behavior, was statistically significant. Although attitudinal change was minimal in the survey, the impact of Cha-Ching accounted for the highest contribution at 80.9%. The contribution of the program to behavior is estimated at 74.8% whereas for knowledge, it accounted for 66.8%.
Sizing up the Cha-Ching Program
Aimed at gathering quantitative evidence to determine Cha-Ching's effectiveness in increasing the financial literacy of the students, the evaluation study was commissioned in 2018 and surveyed students from public schools in two island provinces of Negros and Palawan.
Based on survey responses, all financial literacy indexes for all dimensions increased for those students who have undergone financial literacy lessons compared to students who were never exposed to the Cha-Ching curriculum. Knowledge indexes for the latter respondents remained constant, or even declined for the attitude and behavior dimensions.
Currently, Negros and Palawan provinces make up the bulk of the total cumulative reach of the Cha-Ching curriculum of 926 schools nationwide until school year 2018-2019. The program has trained 4,822 teachers, and educated over 240,500 students on key money-smart concepts to help build financial responsibility in the Filipino youth.
Today, Pru Life UK continues its advocacy to provide quality financial education through Cha-Ching, encouraging stakeholders, children, teachers, and parents alike, to engage in the various innovate platforms of Cha-Ching to develop and enhance sound personal financial habits.
About the Cha-Ching Program
Cha-Ching is an award-winning program that teaches kids ages seven to 12 the money-smart concepts of Earn, Save, Spend, and Donate through various platforms – interactive websites and apps, music videos, and a school curriculum. Developed in 2011 by Prudence Foundation, in partnership with leading kids' channel Cartoon Network and children's education specialist Alice Wilder, the program is an avenue to boost the financial literacy skills of kids in a fun and engaging manner.
Introduced to the Philippines in 2012 by Pru Life UK through a partnership with Department of Education (DepEd), Cha-Ching was integrated in the grade school curricula of select public schools. In just four years of promoting financial literacy through teacher trainings and providing teacher kids and student booklets at no cost to partners, the beneficiaries of the program quickly grew from two pilot schools in 2012 to 76 schools in 2015.
Building on the success of the Cha-Ching Money Smart Kids program, Prudence Foundation partnered with Junior Achievement Asia Pacific in 2016 to develop an enhanced Cha-Ching curriculum that supports teachers in instilling the Cha-Ching money management in students' daily life. The modules combine interaction, discussion, and activities to promote hands-on learning. Subsequently, Pru Life UK teamed up with JA Philippines to rollout the curriculum in over 400 partner schools in the country. Aside from the Philippines, the Cha-Ching curriculum is being rolled out by Prudential operations in seven other Asian countries, namely, Cambodia, Indonesia, Malaysia, Singapore, Taiwan, Thailand and Vietnam.
About the Cha-Ching Impact Evaluation Study
The evaluation study was developed to understand the impact of Cha-Ching to financial literacy knowledge, attitude and behavior of school children. As the implementation of the Cha-Ching program is scaled-up to include new markets, it is vital to have an assessment of the program's effectiveness and impact to gain more information in improving the delivery of financial literacy lessons. A survey questionnaire was created to capture the characteristics of the students and the impact of the program to capture three dimensions of financial literacy, namely: (1) knowledge, (2) attitude, and (3) behavioral change. A baseline (pre-test) and endline (post-test) survey was conducted before and after project implementation to determine changes in the financial literacy of the students. Respondents for the survey included 2,082 public school students in Negros province in the Philippines that studied Cha-Ching's money-smart concepts and 2,778 public school students in Palawan that did not go through the Cha-Ching curriculum.