Newsroom
Lee Longa Appointed As CEO Of Pru Life UK Investments
The appointment received approval in June 2020.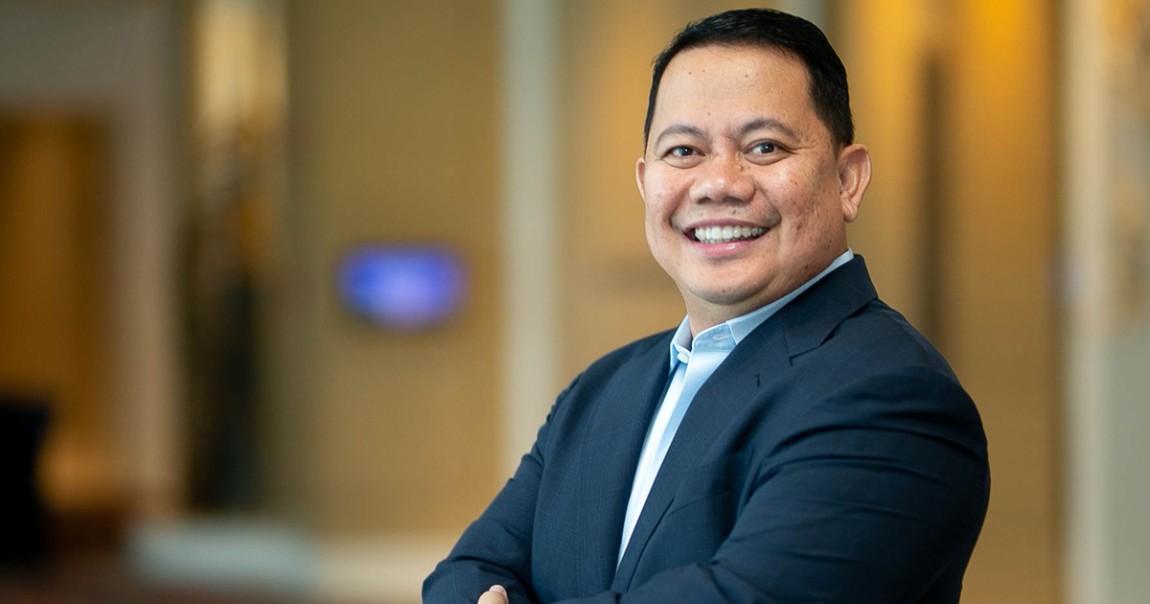 Pru Life UK Asset Management and Trust Corporation ("Pru Life UK Investments"), the asset manager of leading insurer Pru Life UK, has appointed Lee C. Longa as its Chief Executive Officer (CEO). The appointment received approval from the Bangko Sentral ng Pilipinas in June 2020, followed from Longa's promotion as Director in September last year.
As the company's CEO, Longa is committed to steering the company to become the asset management company of choice by investors.
"I am pleased to take the helm at Pru Life UK Investments, and I look forward to delivering on our vision of ensuring a sound financial future for Filipinos and their families," Longa said. "Amid these unpredictable and challenging times, I am confident that we can continue to empower our clients to build their wealth and help them recover from the financial strain brought on by the ongoing pandemic."
Longa has a wealth of experience across various positions in the insurance and investments industry. Prior to his appointment as CEO of Pru Life UK Investments, Longa served as Executive Vice President and Head of Bancassurance & Alternative Market at Pru Life UK from 2013 to 2019. Before that, he was Pru Life UK's Senior Vice President and Chief Financial Officer from 2010 to 2012, where he initiated and developed funds for the company to access offshore investments and significantly contributed to Pru Life UK's business.
Apart from his long tenure at Pru Life UK, Longa also served as Head of Finance and Investment Committee for the Philippine Life Insurance Association from 2012 to 2017. Under his leadership, the industry adopted the international accounting standards for insurance, which benchmark against the high-quality standards around the globe, to enhance transparency, accountability and efficiency of the industry in the Philippines.
Longa also completed the London-based Impact Program by Duke Corporate Education in 2014, as well as the two-year Enterprise Wide Leadership Development by INSEAD Singapore in 2015.
Established in 2018, Pru Life UK Investments offers savings and wealth creation options to Filipinos looking to focus on pure investments. The company's superior fund selection consists of eight products, each tailored to the clients' risk appetite of conservative, moderate, or aggressive investments. In May this year, the company launched three new products – PRUInvest PH Equity Index Tracker Fund, PRUInvest PHP Dynamic Equity Fund, and PRUInvest USD Intermediate Term Bond Fund.
Pru Life UK Investments recently organized virtual learning sessions called "PRUInvesTalks" to further strengthen the skills of its certified investment advisors (CIAs), who are insurance agents of Pru Life UK and endorsed by Pru Life UK Investments to sell funds. The webinars seek to raise their knowledge of the company's product offerings, fixed income and equity investments in the market, as well as how to interpret market movements, policies and industry activities, and analyze PSEi charts and global indices. These sessions were hosted by Ricky Maddatu, Assistant Vice President (AVP) and Head of Fixed Income, and Charles Wong, AVP and Head of Equities of Pru Life UK Investments.
Under Longa's leadership, Pru Life UK Investments is committed to meeting the Filipino's evolving wealth management needs and helping them get the most out of life.
For more information about Pru Life UK Investments, visit www.prulifeukinvestments.com.ph
---
All funds managed by Pru Life UK Investments are Trust Products. These are not deposit products and are not guaranteed and insured by Pru Life UK Investments, Pru Life UK, nor the Philippine Deposit Insurance Corporation. Any loss/income arising from market fluctuations and price volatility of the securities held by the UITF, even if invested in government securities, is for the account of the client/participant; as such, the units of participation of the investor in the UITF, when redeemed, may be worth more or be worth less than his/her initial investment contributions; historical performance, when presented, is purely for reference purposes and is not a guarantee of similar future result; and the trustee is not liable for losses unless upon willful default, bad faith or gross negligence.
About Pru Life UK Investments
Pru Life UK Investments, registered as Pru Life UK Asset Management and Trust Corporation, is a subsidiary of Pru Life UK, the pioneer and current market leader of 'insuravest' or investment-linked life insurance in the Philippines.
Incorporated in 2018, Pru Life UK Investments offers a superior selection of funds that specifically cater to long-term savings requirements of Filipinos who want to achieve their financial goals through pure investments. These funds are managed by some of the country's top fund managers.
Pru Life UK Investments is regulated by the Bangko Sentral ng Pilipinas (BSP) with contact number +632 8708 7087 and e-mail address consumeraffairs@bsp.gov.ph. BSP may also be accessed via the BSP Online Buddy (BOB) portals:
BSP Webchat - http://www.bsp.gov.ph/

SMS: 021582277 (for Globe subscribers only; for other network subscribers, BOB will also be made available soon)

BSP CAMS Facebook - https://www.facebook.com/BangkoSentralngPilipinas/
For any feedback or inquiries relating to our services and products, you may call our hotline: (632) 8991 0499, send an email to investments@prulifeuk.com.ph, or write a letter addressed to Pru Life UK Investments – Client Management Unit, 2/F Uptown Parade 2, 36th Street, Uptown Bonifacio, 1634 Taguig City, Philippines.
For more information: www.prulifeukinvestments.com.ph