Newsroom
Pru Life UK Bags Bronze International Stevie for PRURide PH 2018
Pru Life UK receives recognition after gathering more than 2,000 cyclists across the country for PRURide PH 2018.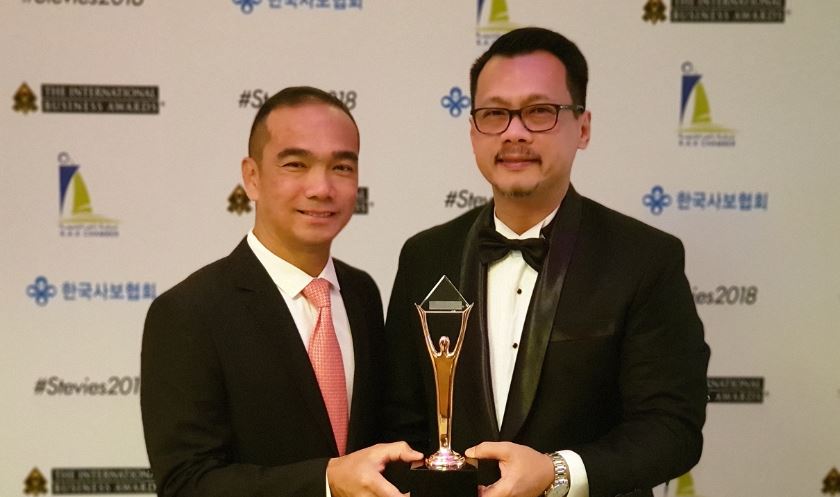 British life insurer Pru Life UK was conferred its first bronze International Business Award (IBA) in the Communications or PR Campaign (Events & Observances) category for PRUride PH 2018, the largest cycling festival in the country, held earlier this year.
Known as the "International Stevie", the IBA is one of the seven Stevie Awards programs which recognizes the achievements and positive contributions of organizations and working professionals worldwide. The 2018 competition attracted more than 3,900 nominations from organizations across 74 nations and were evaluated by more than 270 executives participating in 12 juries.
The largest cycling festival in the Philippines
In January 2018, Pru Life UK hosted the PRUride PH 2018, which gathered more than 2,000 amateur and seasoned cyclists across the country. The riders hurdled along a challenging but scenic route from Subic to the historic Mount Samat in Bataan and back, as well as an exciting 2.5-kilometer circuit in McKinley West.
The event aimed to engage the growing cycling communities in the country to help increase awareness of cycling as an alternative mode of transport and contribute to building an environment-friendly community for the generations to come.
To effectively raise awareness of this event, Pru Life UK fortified its publicity efforts across the print, broadcast and digital platforms through strong media relations. The company was praised for conveying a strong message and leveraging all mediums to reach as many people as possible.
Pru Life UK previously won two silver Stevies at the Asia-Pacific Stevie Awards 2015 for the Regional PruVolunteers Programme and SAFE STEPS Disaster Preparedness Programme created and developed by Prudence Foundation, the community investment arm of Prudential in Asia. The Company also received a bronze Stevie the following year for its #ForEveryPinoyFighter campaign, which brought a free live screening of the historic match between Manny Pacquiao and Floyd Mayweather Jr. to the residents of the disaster-stricken Bantayan Island and seven additional locations across the Philippines.
The citation of the 2018 award was presented at the gala awards banquet held at the InterContinental London Park Lane Hotel on 20 October.