Newsroom
Pru Life UK Donates Ultrasound Machines for Underserved Communities
The machines are to be used in medical missions for underserved communities in remote areas.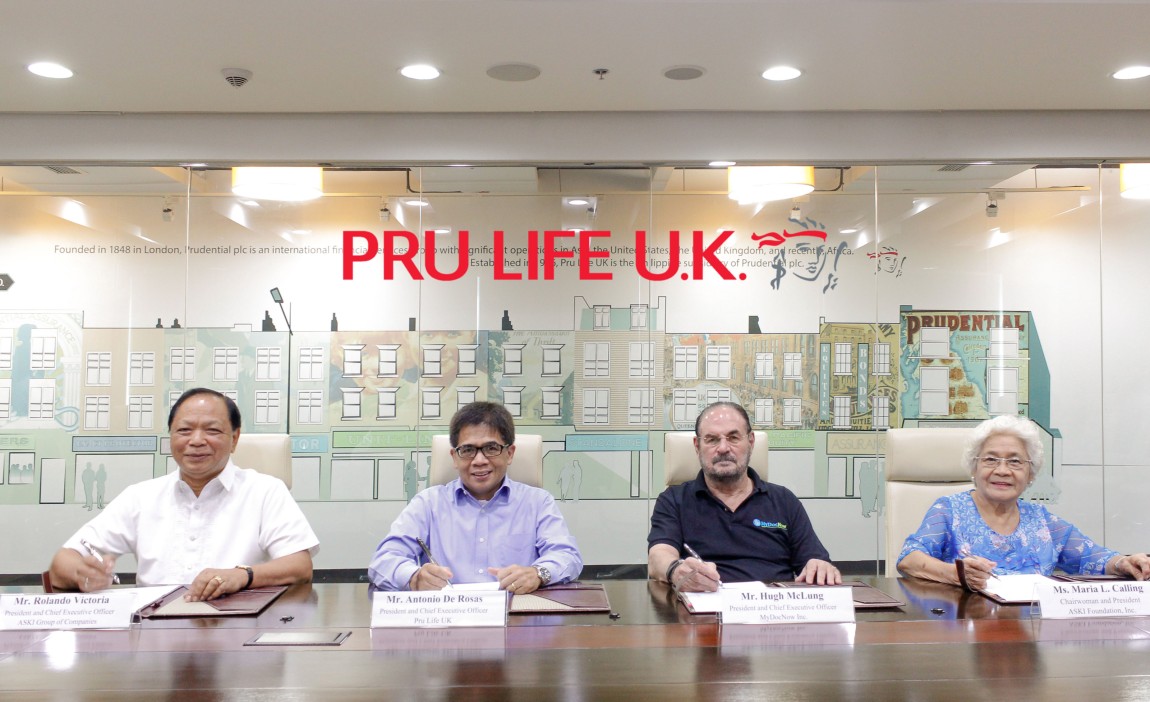 Taking one step backward to support children even at the pre-natal stage, British life insurer Pru Life UK, a subsidiary of international financial services group Prudential plc, recently donated three portable ultrasound machines to be used in medical missions for underserved communities in remote areas.
The donation is in partnership with Alalay sa Kaunlaran (ASKI) Foundation, a non-profit organization committed to the promotion and development of micro and small- to medium-sized enterprise and the delivery of social services, as well as MyDocNow, which integrates technology and the improved availability of healthcare to provide benefits across many areas of the healthcare system.
"The three brand new units of GE Healthcare Vscan Access Ultrasound Scanners that Pru Life UK donated will definitely help us in identifying high risk pregnancies and other potential medical conditions during our medical missions," said ASKI Chairwoman and President Maria Calling. "This will definitely help us in our next medical mission in Aurora."
"Multinationals operating in their adopted countries have a responsibility to listen and understand the communities they serve. Pru Life UK reaches out to communities across the country, especially the underprivileged ones, to help empower them and uplift their lives. This is how we do our part in nation building," said Pru Life UK President and CEO Antonio De Rosas.
He explains that one of the consequences of high poverty levels in the Philippines is the higher-than-expected infant mortality rate, and this can be significantly reduced if most non-medically supervised births can be accessed by qualified medical practitioners, even at the pre-natal stage.
"Pru Life UK has various community programs for children, such as the Cha-Ching Financial Literacy for the Youth Program and First Read, but we also saw the importance of taking a step back and providing them support at an early stage, including proper pre-natal care," he continued. "This is the first step in building the children's holistic well-being to help them succeed in their future."
The partnership with ASKI Foundation and MyDocNow is in line with the Company's community initiatives which are focused on three key pillars: children, education, and disaster preparedness and recovery. It is committed to giving back to the community, which it has been doing for more than 20 years in the Philippines.
In 1996, the Insurance Commission granted the British subsidiary the license to operate and sell life insurance products in the country. Since then, Pru Life UK has expanded its reach to over 130 branches in the Philippines, with the biggest life agency force at more than 18,000 licensed agents, and has emerged as one of the top five life insurers. Pru Life UK holds headquarters in Uptown Bonifacio, Taguig City.