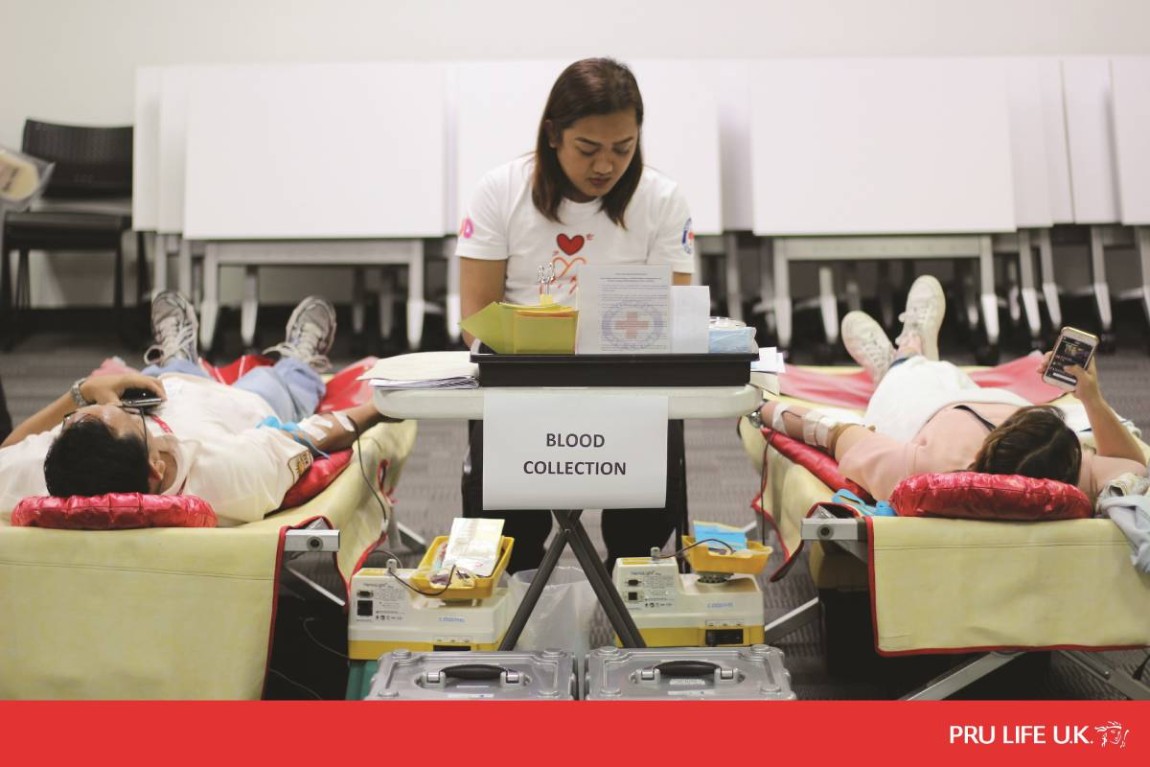 In its third year of partnership with the Philippine Red Cross, Pru Life UK recently conducted a blood donation drive among its employees and agents in line with its commitment to contribute to disaster preparedness and recovery.
The collected bags were donated to the National Blood Bank, which seeks to ensure a sufficient supply of safe blood needed for Red Cross' disaster and emergency response operations.

Held twice a year annually since 2016, the participation of Pru Life UK employees in the blood donation drive takes root from the Company's initiative to promote the spirit of volunteerism within the organization through its employee-volunteer program, PRU It Forward. This is also the first year that a blood donation drive was organized by PRU It Forward for the agency force.
Other local business units of Prudential Corporation Asia, the regional headquarters of Pru Life UK, also recently organized a series of blood donation where a record-breaking number of nearly 1,700 bags of blood donation were collected in Hong Kong and 150 bags in Thailand.
Pru Life UK has been supporting various community engagement initiatives across the country since its establishment in the Philippines. In 1996, the Insurance Commission granted the British subsidiary the license to operate and sell life insurance products in the country. Since then, Pru Life UK has expanded its reach to over 130 branches in the Philippines, with the biggest life agency force of more than 20,000 licensed agents and has emerged as one of the top five life insurers. Pru Life UK holds headquarters in Uptown Bonifacio, Taguig City.