Newsroom
Pru Life UK Expands Reach in South Luzon
With Inauguration of Newest Branch
We are proud to unveil our newest business center in Alabang, Muntinlupa.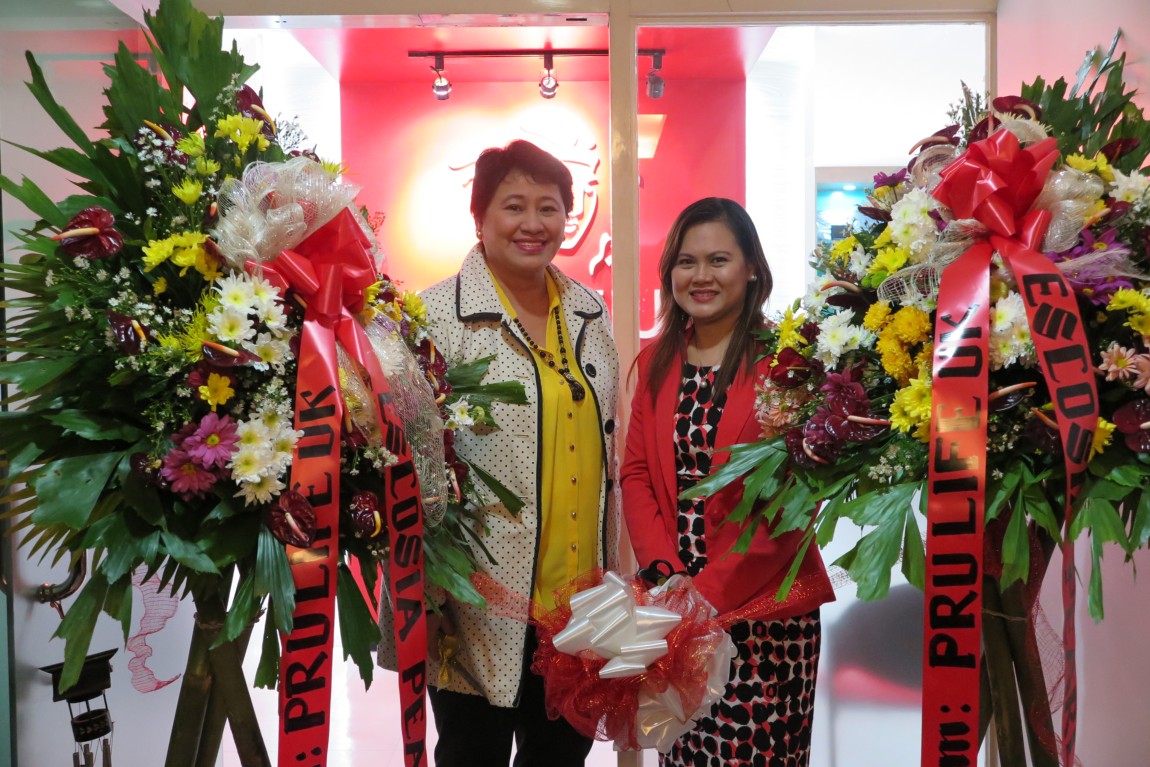 Pru Life UK, the country's lone British insurer, enters its 20th year in the Philippines with the unveiling of its newest business center in the heart of South Luzon. Escosia Pearl, branching out from the Laguna pioneering branch Escosia & Associates, has inaugurated its hub at the Sycamore Prime Building along Alabang Zapote Road in Muntinlupa. The branch is headed by Margarita Tiples and officially brings the roster of Pru Life UK branches in Alabang to seven.
In attendance during the inauguration were Pru Life UK Senior Vice President and Chief Agency Officer Divine Furagganan, Luzon Sector Head Maribel Isidro, South Luzon Sales Director Rina Gana, Vice President for Business Development Mark Migallos, General Agency Development Head Suzie Domingo, Area Manager George Buncayo, Jasper Stars Branch Manager Aurelio Cifra, Escosia & Associates Branch Manager Leonida Escosia and Ms. Tiples.
Ms. Furagganan says the addition of the newest business center supports the Company's efforts to continue driving its reach in the Philippines and provide quality service to its customers. "Our newest business center, equipped with new facilities, will allow the Men and Women from the Pru to remain committed to always listen to and understand the financial needs of the Filipino. This office will allow us to remain as the benchmark of excellence and quality in the industry."
The inauguration jumpstarts the 20th anniversary celebration of Pru Life UK. In 1996, the Insurance Commission has granted the British subsidiary the license to operate and sell life insurance in the country, starting its roots in Makati. Since then, Pru Life UK has expanded its reach to over 80 branches in the Philippines. Pru Life UK is headquartered in Uptown Bonifacio, Taguig City.
The new Pru Life UK business center is located at Unit 402, 4F Sycamore Prime Building, Alabang Zapote Road corner Buencamino St., Alabang, Muntinlupa City.