Newsroom
Pru Life UK Introduces PRULink Elite Protector 5
Enjoy protection with a greater opportunity for financial growth.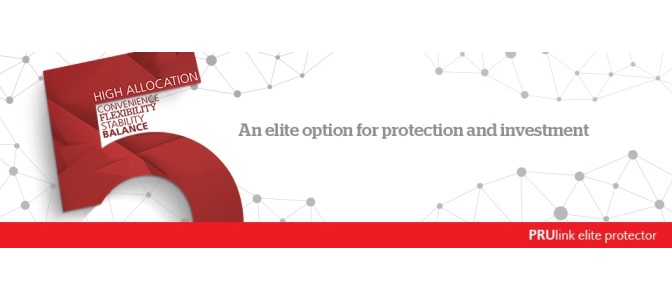 Pru Life UK, the Philippine subsidiary of UK-based financial services group Prudential plc, continues with its mission to provide flexible and innovative products that promote the financial security of Filipino families with the launch of its newest product, PRULink Elite Protector 5 ("Elite 5"), a limited-pay investment-linked life insurance product that integrates comprehensive protection with a greater opportunity for wealth accumulation.
Aimed at meeting both protection and investment needs, Elite 5 has a short paying period of five years, with higher premium allocations that allow for faster fund accumulation. It is available in both peso and dollar denominations, with a minimum premium of PhP 200,000 or USD 4,500.
Various riders representing enhanced benefits can also be attached to Elite 5 for additional protection against death, disability, and critical illnesses, giving the product a "health" aspect and providing policyholders with greater protection.
"We are delighted to introduce the PRUlink elite protector 5 to the Philippine market – a limited-pay investment-linked insurance product that was specifically developed to provide financial security and higher benefits to the policyholders, backed by Eastspring Investments (Singapore) Limited's expertise in fund management," said Pru Life UK President and CEO Antonio Manuel de Rosas during the product launch held April 1 at Fairmont hotel in Makati.
"The launch of Elite 5 is further testimony of Pru Life UK's focus on product innovation and commitment to meeting the evolving needs of our customers as we enter our 20th year of operations in the Philippines," he continued.
Superior selection of funds
With Elite 5, policyholders enjoy the flexibility of choosing where to invest their premiums, from among Pru Life UK's extensive fund portfolio.
PRULink funds are invested in a diversified portfolio of assets managed by Eastspring Investments (Singapore) Limited – a unit of Eastspring Investments, which is the Asian asset management arm of British financial services company Prudential plc in Asia. Eastspring Investments (Singapore) Limited has been managing the underlying funds of Pru Life UK's investment-linked life insurance since these products were pioneered in the Philippines in 2002.
Eastspring Investments was Asia's largest retail fund manager for three years in a row from 2012 - 2014, according to an annual survey by Asia Asset Management.* Eastspring was also named the Best Asset Management House in Asia Asset Management's Best of the Best Awards in 2014 and Named Asia Fund House of the Year in the 2015 AsianInvestor Asset Management Awards.
Most recently Eastspring Investments was recognized in the annual Asia Asset Management for their Japan Equity performance over three years and the best CIO of the Year in Asia, Fixed Income.
A company of innovation for the Filipino
Added Mr. De Rosas, "I believe that Elite 5 will stand out in the crowded arena of life insurance as it offers more value to customers who are prepared to make significant long-term investments for their future."
Pru Life UK Senior Vice President and Chief Marketing Officer Belle Tiongco concurs,"Our Company is always at the forefront of unit-linked innovation; Elite 5 strengthens our stance as the brand that cares, innovates and delivers to make life better for every Filipino."
The roll-out of Elite 5 coincides with Pru Life UK's 20th anniversary in the Philippines. In 1996, the Insurance Commission granted the British subsidiary the license to operate and sell life insurance in the country. Since then, Pru Life UK has expanded its reach to over 80 branches in the Philippines, with the biggest life agency force at 14,000 licensed agents, and has emerged as one of the top five life insurers. Pru Life UK is headquartered in Uptown Bonifacio, Taguig City.