Newsroom
Pru Life UK Highlights Regional Best Practices
In Forum for Corporate Governance
Here's everything you need to know about our discussion in the 2016 Investors' Forum.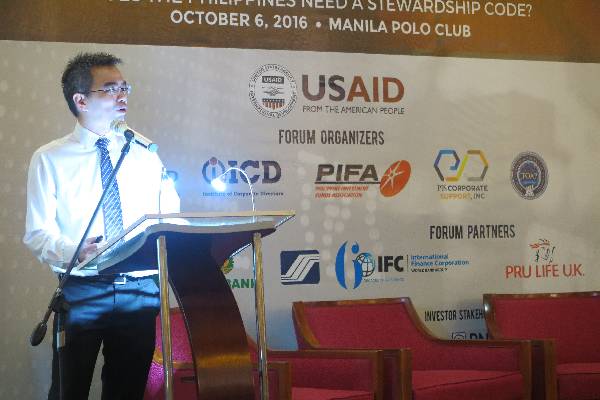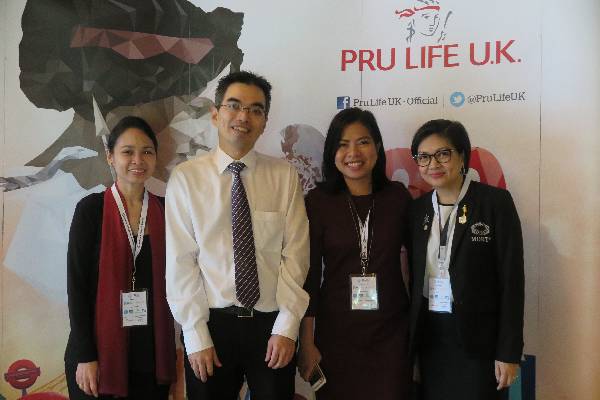 Pru Life UK, a subsidiary of international financial services group Prudential plc, recently joined a discussion on improving corporate governance for institutional investors at a recent industry forum, highlighting best practices in asset management governance in the region.
Held on 6 October, the 2016 Investors' Forum aimed to generate discourse on whether the Philippines needed a "Stewardship Code" to embody corporate governance policies for institutional investors amid increasing asset management activities in the Philippines and the region. In Asia, Japan, Malaysia, Hong Kong and Taiwan have their own stewardship codes.
Mr. Philip Pang, the Investment Head of Pru Life UK's affiliate Prudential Assurance Company Singapore (Prudential Singapore), spoke on behalf of the Company. In his presentation, he emphasized the ever-expanding task of insurance firms in the region to strike a balance between the improvement of investment performance and adherence to governance. He noted the significant efforts that have gone into creating relevant policies and frameworks in the past few years.
"The asset management governance landscape in the insurance industry has been changing the past years. This may be challenging in terms of managing investments, but it is our commitment at Prudential to take this on and ensure we meet the needs of our stakeholders while keeping in mind the regulatory policies we need to abide by," said Mr. Pang. Prudential Group's suite of best practices in asset management includes the direct involvement of the Board of Directors and having clear and written framework and policies.
The Investors' Forum was organized by the Institute of Corporate Directors, the Fund Managers Association of the Philippines, the Trust Officers Association of the Philippines, the Philippine Investment Funds Association and the PJS-Law and Corporate Support, Inc., together with corporate partners and sponsors, including Pru Life UK. Attendees consisted of institutional investors, fund managers, trust officers, asset managers, stock brokers, asset owners, directors and officers of publicly-listed companies, insurance companies, investment and commercial banks and regulators.
Pang has been leading Prudential Singapore's Investment team since 2012. His responsibilities at Prudential Singapore include determining the company's investment strategy, fund manager selection and due diligence, and ongoing monitoring of the investment portfolios. Mr. Pang has over 10 years of experience in the investment and insurance industry, and is a Fellow of the Institute and Faculty of Actuaries in the UK.
Pru Life UK's participation at the forum and Mr. Pang's visit coincided with Pru Life UK's 20th anniversary in the Philippines. In 1996, the Insurance Commission granted the British subsidiary the license to operate and sell life insurance in the country. Since then, Pru Life UK has expanded its reach to over 80 branches in the Philippines, with the biggest life agency force at 14,000 licensed agents, and has emerged as one of the top five life insurers. Pru Life UK holds headquarters in Uptown Bonifacio, Taguig City.