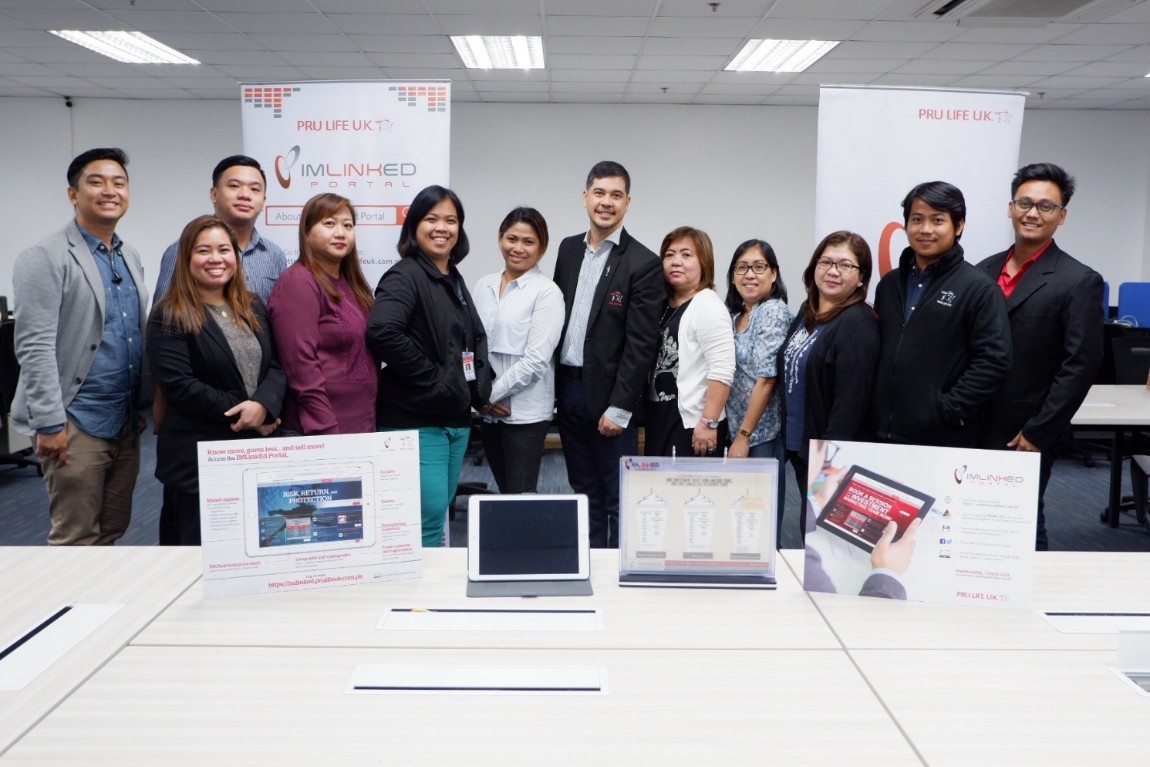 In line with its commitment to further promote financial literacy among Filipinos through its agents, Pru Life UK recently launched the IMLinkEd Hub, a one-stop learning platform aimed at instilling a deeper level of knowledge about life insurance, investments and protection in agents so that they can better serve and educate their customers.
The hub features an iPad which agents can use to access IMLinkEd Hub's library of award-winning and easy-to-understand infographics, videos and other reference materials. Through these resources, agents can further arm themselves with investment and economics concepts to help customers better understand the benefits of life insurance, as well as the importance of financial literacy.
Pru Life UK's Titanium Branch, headed by its Area Manager Robert Allan Yuzon, became the pioneering host of the IMLinkEd Hub. During the launch ceremony held at the office of Titanium Branch in V Corporate Center, Makati, a learning session on investments and financial markets was conducted by Pru Life UK's Investment Marketing team to engage and rally the branch's agents to become "agents and multipliers of financial literacy and inclusion."
"IMLinkEd Hub was established to continuously enhance the development of our agents in an innovative, efficient and relevant way. It will also enable them to grow professionally, improve their agility to respond to the ever-changing business demands and thus become more successful in their careers. With greater access to information, our agents can also better serve their customers, reach out to more Filipinos and help secure their financial future through high-quality Pru Life UK financial protection and investment solutions," said Chief Investment Officer Anthony Garces.
The IMLinkEd Hub is part of the British life insurer's commitment in championing financial education and supporting Pru Life UK stakeholders through an easier-to-understand, more accessible and sustainable learning approach for agents.
In 1996, the Insurance Commission granted the Company the license to operate and sell life insurance products in the country. Since then, Pru Life UK has expanded its reach to over 130 branches in the Philippines, with the biggest life agency force of more than 20,000 licensed agents, and has emerged as one of the top five life insurers. Pru Life UK holds headquarters in Uptown Bonifacio, Taguig City.