Newsroom
Pru Life UK launches PRUHealth Prime to Protect Customers from Cancer Costs
Life insurance plan with critical illness coverage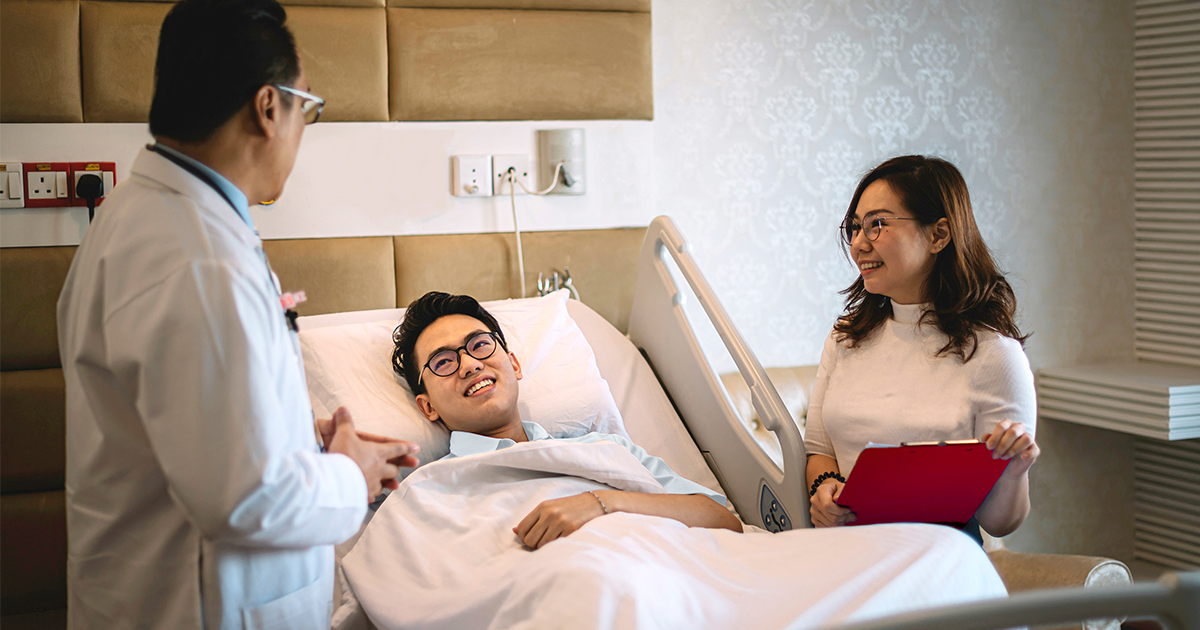 Leading life insurer Pru Life UK is expanding its health protection offerings with the launch of PRUHealth Prime— an investment-linked life insurance plan with critical illness coverage that helps customers cope with the financial challenges and stress brought by the high treatment costs associated with all forms of cancer.
"PRUHealth Prime protects every Filipino against the risk of bearing heavy financial burdens caused by cancer. Everyone deserves peace of mind when it comes to their health, so that they can focus more on saving up to achieve their personal and family life goals," shares Pru Life UK SVP and Chief Customer Marketing Officer Allan Tumbaga.
A Philippine Statistics Authority (PSA) study released in 2019 revealed that cancer is one of the leading causes of death in the Philippines.[1] Diagnosis of this critical illness also entails significant medical costs depending on the type and duration of treatment.
PRUHealth Prime's death benefit amounts to 100% of the sum assured less any early-stage cancer benefit payout, with an early-stage cancer benefit that advances 50% of the sum assured or Php 3.75 million, whichever is lower; and late-stage cancer benefit amounts to 100% of the sum assured, plus the fund value less any early-stage cancer claim. The plan also features a hospital benefit that is activated upon admission due to early or late-stage cancer diagnosis, with twice the amount payable upon admission to the Intensive Care Unit.
The minimum coverage is PhP 500,000 with a maximum limit of PhP 3 million in the unfortunate event of death and a diagnosis with late-stage cancer for juveniles and PhP 15 million for adults, and a maximum limit of PhP 1.5 million in the case of a diagnosis with early-stage cancer for juveniles and PhP 3.75 million for adults.
PRUHealth Prime's investment component can be allocated to a superior selection of funds managed by Eastspring Investments, a leading asset manager in Asia under the Prudential Group.
PRUHealth Prime has a 20-year pay premium term, is issuable to the life insured aged 0-60, and offers coverage until age 85. For more premium payment options and detailed product information, customers may refer to the Terms & Conditions on the Pru Life UK website.
Customers can find out more about PRUHealth Prime by booking an appointment with a Pru Life UK insurance agent.
---
[1] Source:
Registered Deaths in the Philippines, 2017 [Internet] Philippine Statistics Authority Website. 10 June 2019. Available https://psa.gov.ph/vital-statistics/registered-deaths-philippines-2017#:~:text=The%20leading%20cause%20of%20death,diseases%20(see%20table%20below).