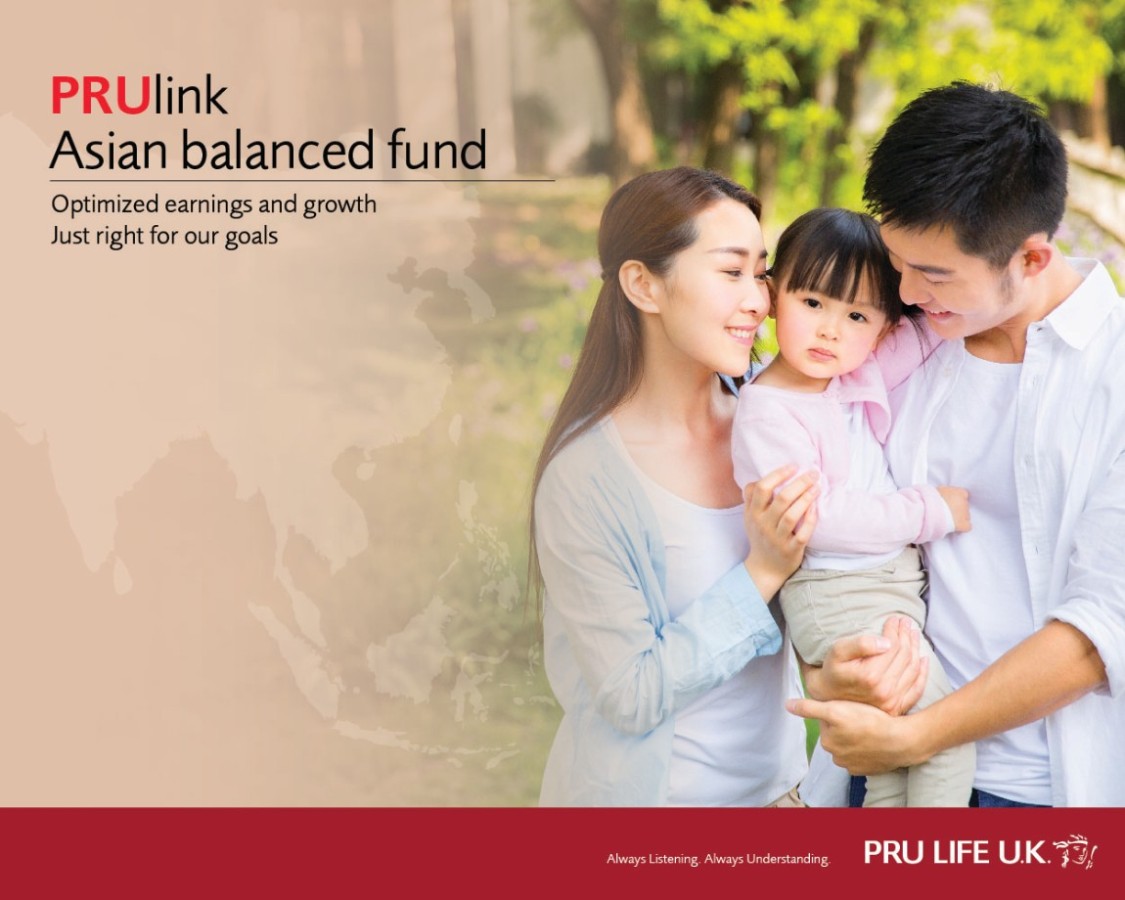 Pru Life UK recently announced the launch of its PRUlink Asian balanced fund, a US dollar-denominated fund that invests in both bonds and equities of developed and emerging markets in Asia Pacific[1], aimed at investors looking for a mixture of safety, income and modest capital appreciation.
"While Pru Life UK's selection of funds has continued to offer promising returns over the years, the PRUlink Asian balanced fund, which is designed for investors with moderate risk appetites, offers more investment opportunities for customers seeking to diversify beyond local capital markets," said Pru Life UK President and Chief Executive Officer Antonio De Rosas.
"The Fund is invested in three US dollar-denominated and Luxembourg-domiciled Asian SICAV[2] funds of Eastspring Investments, namely Asia Pacific Equity Fund, Asian Local Bond Fund, and Asian Bond Fund," said Chief Investment Officer Antonio Garces II. "This strategic allocation allows investors to gain investment access in both developed and emerging Asia Pacific economies."
From 10 October, the PRUlink Asian balanced fund will be available as a fund option for customers of Pru Life UK's investment-linked life insurance policies in US dollar denomination, including PRUmillionaire, PRUlink investor account plus, PRUlink exact protector, PRUlink assurance account plus, and the recently launched PRUlink elite protector.
Leading fund manager in Asia
The PRUlink Asian balanced fund, among Pru Life UK's superior selection of funds, is managed by Eastspring Investments, the Asian asset management business of Prudential plc, an international financial services company. Eastspring has been managing the underlying funds of Pru Life UK's investment-linked life insurance since these products were pioneered in the Philippines in 2002.
Eastspring Investments is one of Asia's leading retail asset managers with USD 170 billion in assets under management (as at 30 June 2017) and was recognized as Asia Fund House of the Year at the AsianInvestor Asset Management Awards 2017.
A trusted partner in financial protection and growth
"The launch of our new fund is in line with our mission since we pioneered the sale of investment-linked life insurance products in the country – we want to provide Filipinos with financial security through a comprehensive insurance coverage and an opportunity to expand their wealth at the same time," said De Rosas.
Pru Life UK's latest fund offering reinforces the Company's legacy of over 20 years in the Philippines. In 1996, the Insurance Commission granted the British subsidiary the licence to operate and sell life insurance in the country. Since then, Pru Life UK has expanded its reach to over 130 branches in the Philippines, with the biggest life agency force at over 18,000 licensed agents, and has emerged as one of the top five life insurers in the country.
About Eastspring Investments
Eastspring Investments, part of Prudential Corporation Asia, is Prudential's asset management business in Asia. With operations in 10 Asian markets as well as offices in North America and Europe), we have almost 2,500 employees and US$170 billion in assets under management (as of 30 June 2017).
We were named Asia's leading retail fund manager for 2017 in an annual survey by Asia Asset Management. The annual survey ranks participating fund managers in Asia, ex Japan, Australia and New Zealand, based on assets sourced in the region as of June 30, 2017.
For more information on Eastspring Investments, please visit: www.eastspring.com
[1] Asia Pacific excludes Japan
[2] SICAV is an open-ended fund wherein the amount of capital in the fund changes based on the number of investors. It is a French acronym for Société d'Investissement À Capital Variable, which means "investment company with variable capital."