Pru Life UK makes access to insurance easy
with health protection plan e-vouchers on Shopee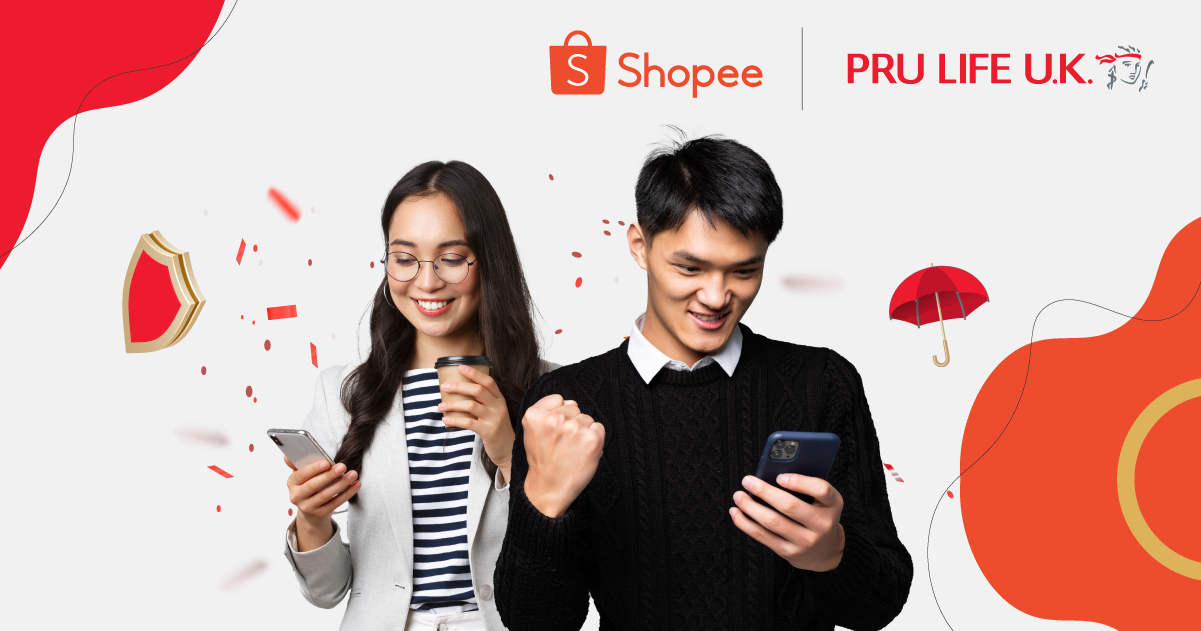 Leading life insurer Pru Life UK has now made its health protection products accessible to more Filipino families through e-vouchers now available in Shopee.
The initiative is part of Pru Life UK's drive towards the company's goals to make health protection accessible to everyone, particularly to the financially underserved sectors of society. Shopee's wide reach and high user base makes it an ideal platform that connects Filipinos to insurance products that fit their budget.
"Pru Life UK strongly believes that Filipinos from all walks of life should have easy access to life insurance products. Being on the Shopee platform aims to encourage everyone to protect themselves and those who matter to them with products at price points they can afford," Pru Life UK President and Chief Executive Officer Eng Teng Wong said.
Shopee users can purchase e-vouchers for PRUDengue MedCare and PRUDengue MedCare Pro which are redeemable in Pulse, Pru Life UK's health and wealth mobile app. Both of which are available in two different packages. PRUDengue MedCare Package A and B are priced at Php 200 and Php 300 respectively, while PRUDengue MedCare Package A and B are priced at Php 240 and Php 350. All Package A products offer six months of dengue coverage while all Package B products cover 12 months.
Both products offer a lump sum benefit of Php 10,000 for the life insured upon diagnosis of dengue. PRUDengue MedCare Pro, on the other hand, also provides a lump sum benefit of Php 100,000 if the life assured passes away due to dengue.
Dengue is a widespread infectious disease with 208,170 annual average number of cases in the country from 2010 to 20191. From January to June this year, there have been around 45,416 dengue cases reported in the Philippines2. According to an article from The American Journal of Tropical Medicine and Hygiene3, the average cost of a dengue treatment in the country is around Php 35,000 in private hospitals and around Php 17,000 in public hospitals.
"Offering insurance products at affordable prices is something we will always push for because we want to promote financial inclusion by offering protection coverage to all Filipinos and help everyone get the most out of life," Wong added. The company will be adding other types of plans to cater to different protection and financial needs of Filipinos in the coming months.
Filipinos aged 18-59 are eligible to buy the product as the policyowner and they can also avail it for their kids who are aged 1-17. Overseas Filipino Workers may also buy the e-vouchers in Shopee and share with their loved ones in the Philippines. The policyowner and the life insured must be in the country at the time of the sale/redemption in Pulse.
To buy the product e-vouchers, go to the Shopee app and type "Pru Life UK" in the search box. On the Pru Life UK page, choose an e-voucher and pay. Pru Life UK will send an email with the e-voucher. Click the "Redeem Now" button from the email and redeem the e-voucher in Pulse's PRUShoppe.