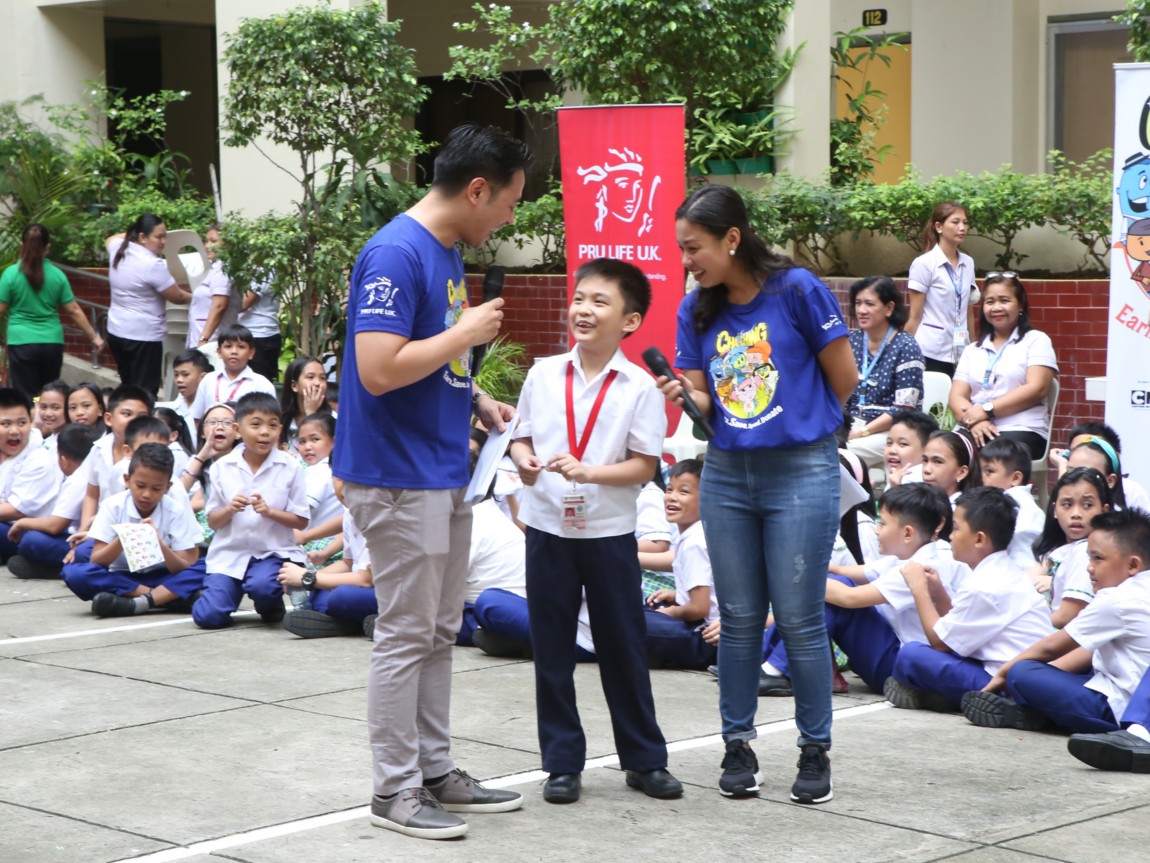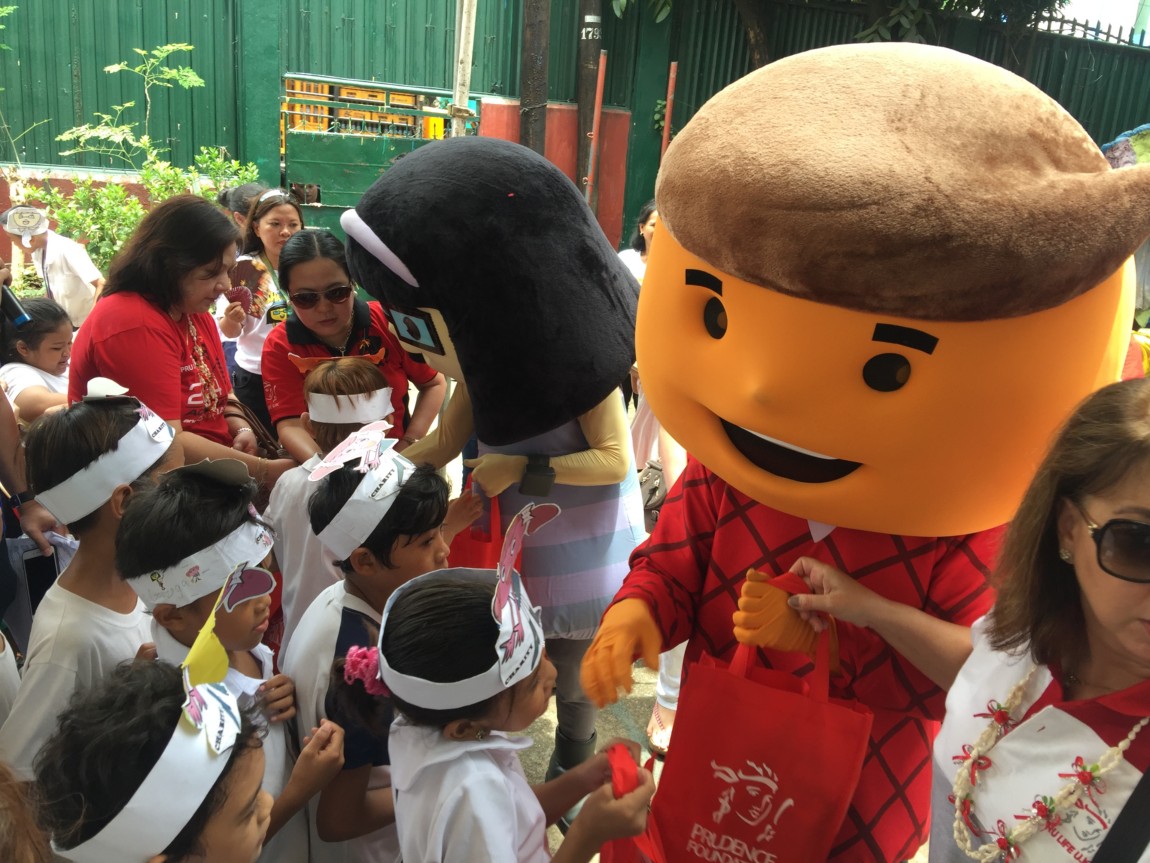 British life insurer Pru Life UK's commitment to imbibe financial literacy among children through Cha-Ching Financial Literacy for the Youth Program continues with the most recent legs of the Cha-Ching World Tour at the Carreta Elementary School in Cebu City and Pitogo Elementary School in Makati, where more than 500 Grade 4 students learned the money-smart values of Earn, Save, Spend and Donate.
"All the student participants of the Cha-Ching World Tour in our school enjoyed every activity. Through these, they learned how to earn, save, spend and donate their money," said Alma Adona, Principal of Pitogo Elementary School Principal. "It is important to inculcate financial literacy in their minds at an early stage, so they can carry these values through adulthood."
Both schools have been teaching Cha-Ching money smart lessons as part of the curriculum of their grade school students since 2013.
This time, however, the sessions were led by 60 Pru Life UK agent-volunteers who are members of the Million Dollar Round Table (MDRT) – the gold standard in productivity and professionalism in the life insurance industry recognized world-wide.
"It was very fulfilling to have extended our knowledge on financial literacy to children. This may be a different age group of audience, but the message is the same – we need smart money management in our everyday lives," said Rosalinda "Inday" Panuncialman, Pru Life UK MDRT Agent-Volunteers Committee Chair. "We need money-smart kids to lead the future generation."
The Cha-Ching Word Tour legs are held in collaboration with Pru Life UK's partner schools to further promote Cha-Ching and its core money-smart values through fun games and activities. Kids have direct and supervised exposure to the Cha-Ching musical edutainment program and its non-TV platforms through this 'world tour.' Cha-Ching band members have also been known to drop by for special appearances.
Continuing the Cha-Ching milestone
As Pru Life UK's flagship corporate social responsibility program to support education and the development of Children, Cha-Ching is the first multi-country, multi-platform program that aims to help parents in Asia teach children basic money management skills to children aged seven to 12. It was launched in Hong Kong in 2011 by Prudential Corporation Asia, the regional headquarters of Pru Life UK.
The Philippines became the first country to integrate Cha-Ching in the grade school curriculum following the signing of a Memorandum of Agreement with the Department of Education (DepEd) in April 2012 for the integration of the Cha-Ching in the grade 2 curriculum.
Piloting in Upper Bicutan Elementary School in the National Capital Region (NCR) and Tagaytay Central School in the Southern Tagalog Region for academic year 2012-2013 through DepEd's Adopt-A-School program, the implementation has expanded its coverage to a total of 716 public schools in NCR, Northern and Southern Luzon, Visayas and Mindanao for academic year 2017-2018. Cha-Ching is likewise concurrently being integrated in the syllabi of 85 partner private educational institutions.