Newsroom
Pru Life UK, MMDA Renew SAFE STEPS Partnership, Employees Granted With Free Accident Insurance
MMDA will continue to banner SAFE STEPS for its road safety awareness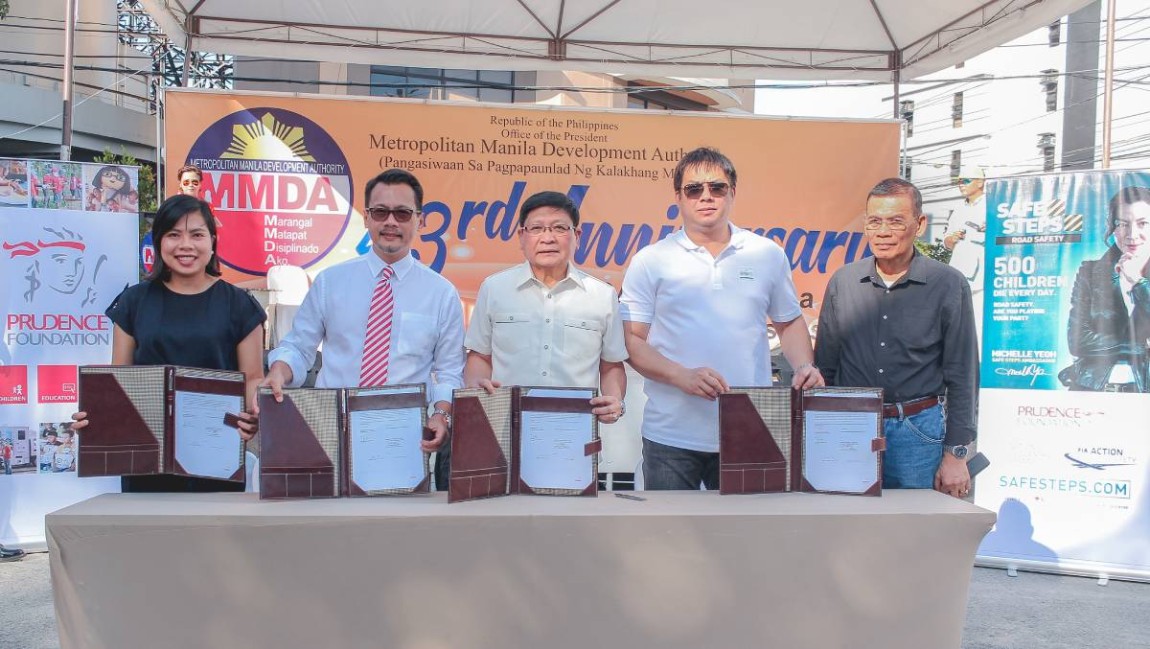 British life insurer Pru Life UK has renewed its partnership with the Metro Manila Development Authority (MMDA) to promote the well-being of its employees, as well as motorists and pedestrians through the SAFE STEPS Road Safety program.
The latest report published by the World Health Organization (WHO) showed that globally road traffic deaths are the number one killer of children aged 5-14 and young adults aged 15-29. For the Philippines, the WHO's latest estimated number of deaths on the road was almost 13,000 people a year, which is around one person every hour.
Accordingly, under the partnership, the pan-Asian SAFE STEPS awareness and education program of Prudence Foundation, the community investment arm of Prudential in Asia, will be the centerpiece of MMDA's public service efforts in promoting road safety.
MMDA will continue to further use SAFE STEPS Road Safety videos as educational materials across its communication platforms, such as its field offices, website, social media channels, and LED billboards along EDSA, among others. The partnership aims to provide as many people as possible with the life-saving information by distributing the SAFE STEPS information through MMDA's multiple platforms. Pru Life UK will also be providing approximately 8,000 MMDA employees with accident insurance coverage with premiums fully waived for one year.
Pru Life UK first inked a partnership with the MMDA in 2017 and has previously supported various road safety-related initiatives organized by the government agency, including the first MMDA Road Safety Forum in observance of the National Road Safety Month in 2016. Last year, the families of 11 MMDA employees benefited from the insurance coverage, which included a cash benefit in case of death or disability by accident of the insured.
Launched in 2014, SAFE STEPS is a multi-platform mass awareness program that provides vital life-saving tips on natural disasters, road safety and first aid. The program comprises a series of public service announcements designed to raise awareness and provide basic educational information to help build safer and more resilient communities. SAFE STEPS has since rolled out campaigns on natural disasters, road safety and first aid to equip the public with useful and practical information on how to survive emergency situations.
To date, SAFE STEPS reaches over 250 million people daily across the region and are increasingly adopted by governments, private sector companies and humanitarian organizations.
To know more about the program, visit www.safesteps.com.