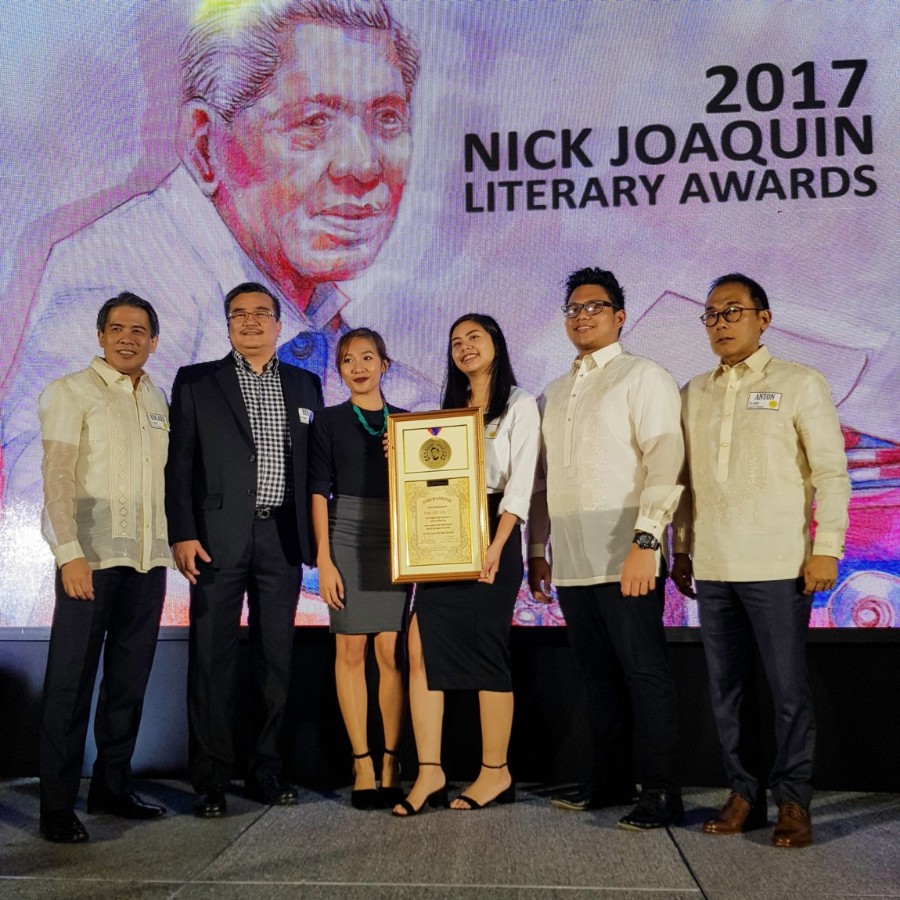 British life insurer Pru Life UK, a subsidiary of international finance services group Prudential plc, was conferred the Patron of Literature Award by the Philippines Graphic for being an advocate of Philippine literature through the Nick Joaquin Literary Awards (NJLA).
Pru Life UK co-presented the NJLA for six consecutive years in line with the Company's advocacy to promote literacy and education in the country, helping lay strong foundations for Filipinos to realize their full potential.
The 2017 NJLA paid homage to the 100th birth anniversary of National Artist Nick Joaquin, the Philippines Graphic's first editor-in-chief after it was relaunched in 1990. The awards night also featured the presentation of the Guardian of the National Memory Award to four living National Artists for Literature: F. Sionil Jose, Virgilio Almario, Bienvenido Lumbera, and Cirilo Bautista, for their role in promoting Filipino values and culture through the written word.
Organized by the Philippines Graphic, the longest running newsweekly and literary magazine in the country, the NJLA is held annually to recognize the best stories published in the magazine during the year.
Pru Life UK's support to NJLA is in line with its community initiatives which are focused on three key pillars: children, education, and disaster preparedness and recovery. The Company is committed to giving back to the community, which it has been doing for more than 20 years in the Philippines.
In 1996, the Insurance Commission granted the British subsidiary the license to operate and sell life insurance products in the country. Since then, Pru Life UK has expanded its reach to over 130 branches in the Philippines, with the biggest life agency force at more than 18,000 licensed agents, and has emerged as one of the top five life insurers. Pru Life UK holds headquarters in Uptown Bonifacio, Taguig City.