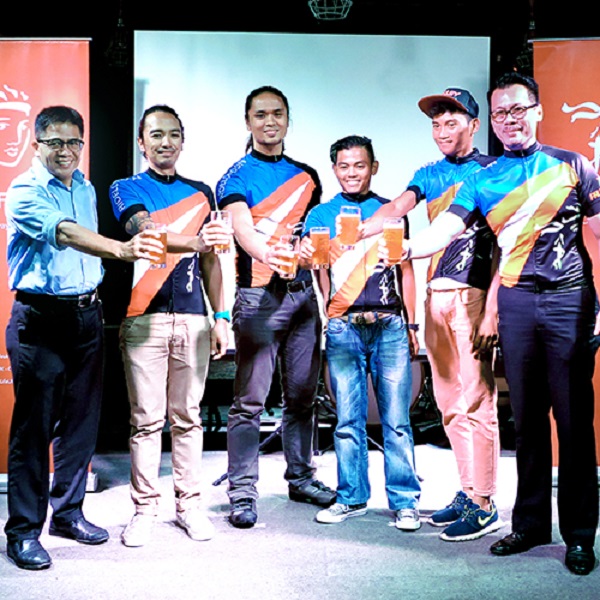 Remaining steadfast to its strong commitment to health and wellness through safe cycling, British life insurer Pru Life UK hosted a send-off celebration for its delegation to the Prudential RideLondon. This international cycling festival, set to take place on the weekend of July 28-30 at the capital of the United Kingdom, has been backed annually by British financial services giant Prudential plc, Pru Life UK's parent company, since 2012.
Considered to be the world's greatest festival of cycling, Prudential RideLondon is aptly themed #ReasonToRide this 2017 because it gives its 100,000 expected participants a deeper #ReasonToRide as portions of the proceeds will be donated to the chosen charity of the year, Bloodwise, UK's leading blood cancer research charity, as well as other charity organizations such as Save the Children, among others.
This year's delegation includes professional riders Ismael Grospe, Jr., a rising 18-year-old cyclist hailing from Nueva Ecija, and Ronnel Hualda, a seasoned pro who has been representing the country in various cycling events around the globe. Pru Life UK employees Franco Amian and Marvin Pacis complete the four-man delegation that are all participating in the Prudential RideLondon-Surrey 100 mile event on July 30, where approximately 25,000 cyclists will take on a cycling challenge like no other through London and Surrey on a similar route to that of the London 2012 Olympic road races.
"We have a set of four cyclists who all have the strength, skill, and spirit necessary to overcome the challenges of the 100-mile marathon. But more importantly, we have a set of four advocates who forward not only the cause of the charities but also the vision of creating an environment that encourages safe cycling," says Pru Life UK Senior Vice President and Chief Marketing Officer Allan Tumbaga.
Pru Life UK bannered this advocacy when it organized PRUride to London, a cycling festival held last year which hosted a criterium race for professionals and various biking activities for the community such as exclusive bike lanes, free bike lessons, and fun games, among others. These races were all aimed at creating conversations of making safe cycling accessible to everyone, not only for health and wellness but also for a more environment-friendly way of commuting. The company followed the event by sponsoring the MyBGC Bike Lanes which hold the same lineup of biking activities for families every Sunday until August 2017 in Bonifacio Global City, Taguig.
"We have a thriving community of cyclists across the Philippines, and it is through supporting these kinds of event that we hope to spark conversations and eventually create more advocates of making our country more cycling-friendly. Pru Life UK is committed to protecting not only the financial future of Filipinos but also the health and wellness of the generations to come," Mr. Tumbaga said.