Newsroom
Pru Life UK underscores women's health
with breast cancer protection
Financial protection made for the hardworking and caring Filipinas.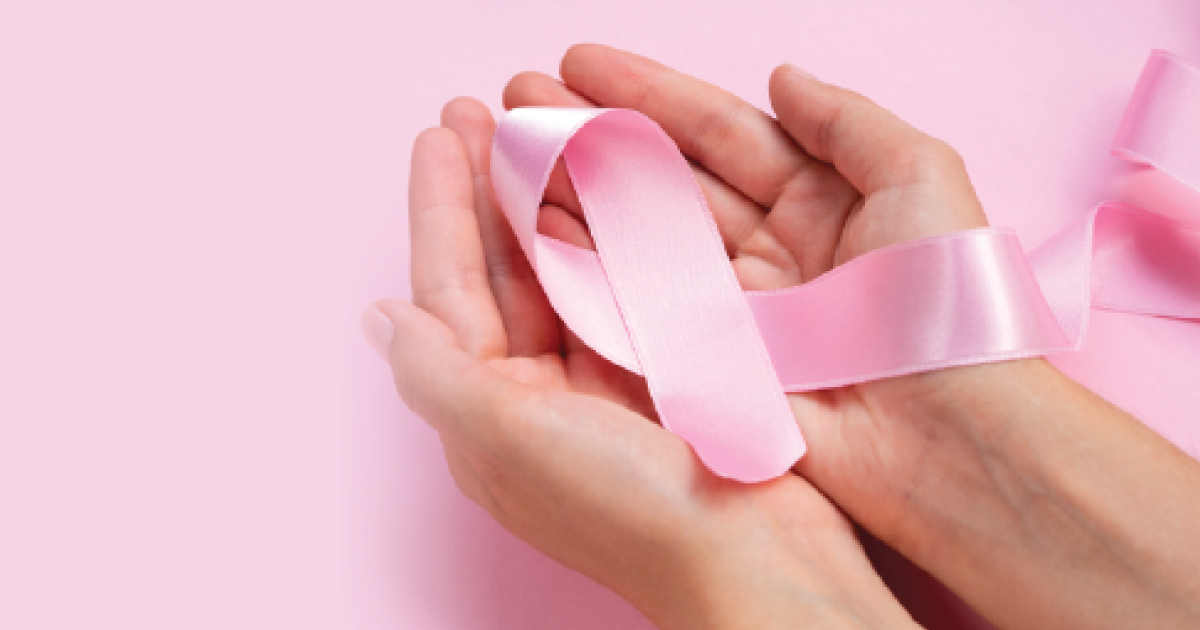 Leading life insurer Pru Life UK has launched its latest health protection product designed for the independent and empowered women in our lives, the PRUHealth Prime - Select Breast Cancer, through Pulse, the company's all-in-one health and wellness app.
"This protection product, designed for the women in our lives, be it our mother, sister, daughter, daughter-in-law, or grandmother, goes a long way for less than Php 2 a day. With it Pru Life UK underscores women's health by giving hardworking and caring Filipinas financial protection from breast cancer, currently the most common cancer among women in the Philippines and worldwide1," shared Pru Life UK Chief Customer Marketing Officer Allan Tumbaga.
PRUHealth Prime - Select Breast Cancer comes in two packages. A one-time premium of Php 150 provides a lump sum amount of Php 10,000 upon diagnosis, while a one-time premium of Php 425 offers a lump sum amount of Php 10,000 upon diagnosis and a guaranteed lump sum amount of Php 20,000 when undergoing Mastectomy or Lumpectomy. This is valid for one year.
PRUHealth Prime - Select Breast Cancer protection is the first cancer-specific product offered in the market. The protection is available for purchase through Pulse, which can be downloaded for free on any Android or iOS mobile device. To get this product, visit this link.
Last month, Pru Life UK also introduced two new optional supplemental critical illness (CI) benefits or riders, the Select Top 42 and Select 523 Critical Illness riders to PRUHealth Prime, an insuravest plan with critical illness coverage against all forms of cancer.
The Select Top 4 Critical Illness Benefit provides for top 4 covered late-stage critical illness conditions, while the Select 52 Critical Illness Benefit provides for 52 covered late-stage critical illness conditions.
Customers who are availing of PRUHealth Prime but would want to be covered against other critical conditions can purchase either of the two new critical illness riders during the new business application process and/or after policy issuances.
For more premium payment options and detailed product information, customers may refer to the Terms & Conditions on the Pru Life UK website or by booking an appointment with a Pru Life UK insurance agent.
---
About Pulse
Pulse is an all-in-one digital health app and the first of its kind in the region to offer holistic health management to consumers. Using AI-powered self-help tools and real-time information, the app serves as a 24/7 health and wellness partner to users, helping them prevent, postpone, and protect against the onset of diseases. Pulse is part of Prudential's region-wide strategy to provide affordable and accessible healthcare to everyone across Asia by leveraging digital technologies and best-in-class partnerships.
Following the regional launch of Pulse in Malaysia in August 2019, Pulse is now available in a total of 11 markets in Asia and includes a growing suite of value-add services, such as a symptom checker and health assessment, personal wellness services, and video consultations with certified doctors and specialists.
Since its launch, Pulse has been downloaded more than 23 million times* in Asia. Pulse is currently available on the Apple/Google Play stores in Cambodia, Hong Kong, Indonesia, Laos, Malaysia, Myanmar, the Philippines, Singapore, Taiwan, Thailand, and Vietnam.
For more information, and to download Pulse, log onto www.wedopulse.com
---
References
1 Breast cancer facts in the Philippines. November 2020. https://www.philstar.com/lifestyle/health-and-family/2020/11/08/2055031/breast-cancer-facts-philippines
2 Heart Attack, Kidney Failure, Stroke, and Benign Brain Tumor
3 Terms and Conditions apply. See website for more details.