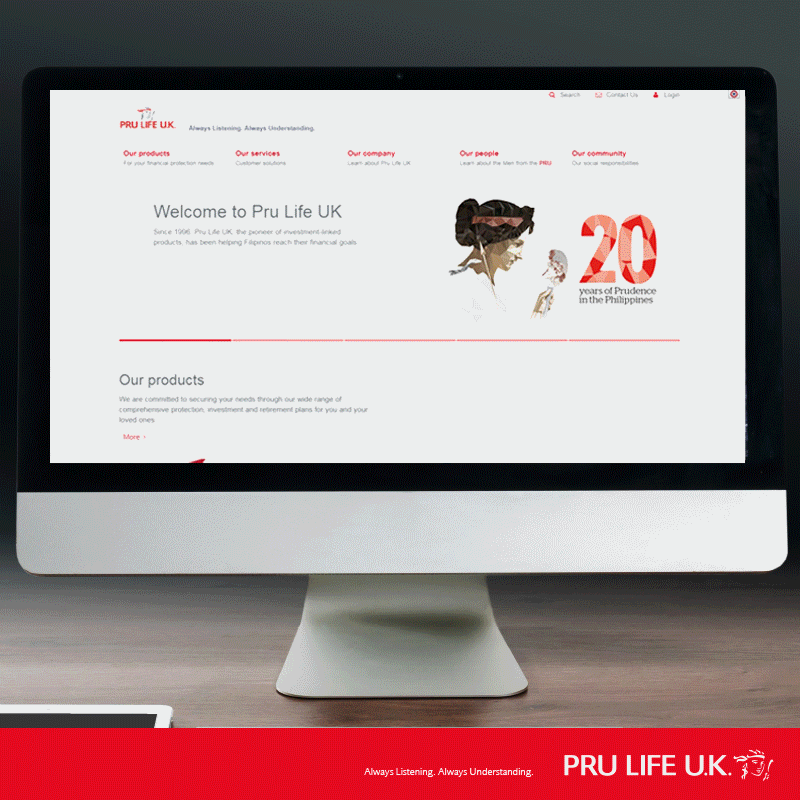 British life insurer Pru Life UK has recently launched its redesigned website at www.prulifeuk.com.ph.
A huge departure from the previous design, the revamped website boasts a responsive interface that aims to help customers find information about the Company's life insurance products faster and with greater ease. The product comparison feature simplifies the decision-making of customers in choosing the product which will best suit their needs. It is also supported with a product enquiry form that instantly allows users to submit a request for more information about their product of choice.
The Company has also added enhanced content, with up-to-date forms for policyowners and agents ready for download, as well as corporate information such as the latest annual report in a digital format—all available with just a click. Finding information on Pru Life UK's branches and general agencies is also made easier with the new website. The new 'Contact us' page includes an easy-to-use branch listing that allows users to filter the branch information per location. Agents and policyowners alike can now also login easily to the agency portal and the PRUaccess customer portal respectively with the integrated login button on the new website header.
The redesigned website is a major initiative of Pru Life UK through its regional headquarters, Prudential Corporation Asia, in keeping with its Company's core value of pursuing innovation to better serve its growing customer base. The significantly modernized design will continue to evolve over time to create a more seamless user experience for Pru Life UK customers and agents.