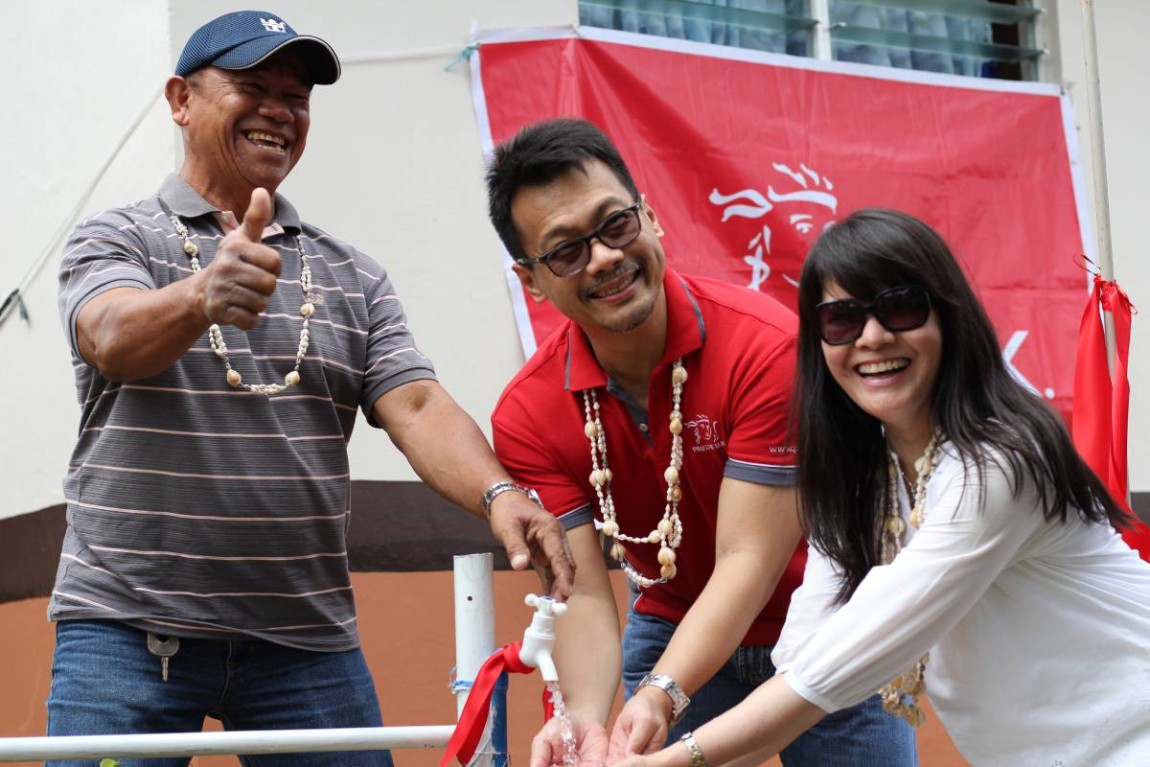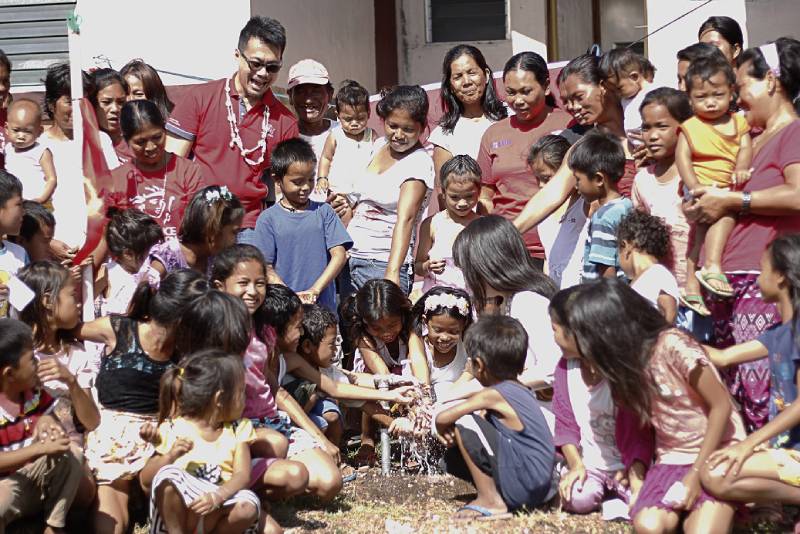 Nine months after the completion of Pru Life UK's housebuild project in the municipalities of Bantayan and Santa Fe in Bantayan Island, Cebu, proud owners of the disaster-resilient homes will soon enjoy safe and clean water in their communities.
The water supply network system is currently being installed through the PhP 1.2 million funding from Pru Life UK, as well as personal donations from Cebu- and Metro Manila-based Pru Life UK agents.
The ongoing waterworks installation is expected to be completed within the year and will benefit 332 homeowners of Barangay Sulangan in Bantayan and 69 households of Barangay Maricaban in Santa Fe.
Pru Life UK SVP and Chief Marketing Officer Allan Tumbaga and Pru Life UK agent Carmenita De Rosas led the turnover of water supply system to the communities. Homeowner Jenalyn Umbao and Municipal Water System head Efren Ibanes represented Barangay Silangan in Bantayan, while homeowners Grace Mondejar and Annie Pacilan represented Barangay Maricaban in Santa Fe.
"Access to safe and clean water system is one of the basic human rights but it remains to be one of the major issues faced by rural communities, especially in disaster-stricken areas," said Tumbaga. "Waterworks systems are an integral part to building a sustainable community, so we are humbled to be given this opportunity once again to continue rebuilding the lives of Bantayanons."
Since 2013, Pru Life UK – through Prudence Foundation – has supported the communities in Bantayan Island affected by typhoon Haiyan through the provision of relief and long-term recovery efforts. The Regional PRUvolunteer Programme, an initiative by Prudence Foundation in partnership with Habitat for Humanity Philippines, has brought together employee-volunteers from various Prudential business units in Asia to build disaster-resilient homes for families displaced by the super typhoon. In 2017, the five-year initiative culminated with the turnover of 133 homes, 183 motorized boats with fishing nets, and 140 pedicabs to families in Bantayan Island.
Pru Life UK has been supporting various community engagement initiatives across the country since its establishment in the Philippines. In 1996, the Insurance Commission granted the British subsidiary the license to operate and sell life insurance products in the country. Since then, Pru Life UK has expanded its reach to over 100 branches in the Philippines, with the biggest life agency force of almost 20,000 licensed agents, and has emerged as one of the top five life insurers. Pru Life UK is headquartered in Uptown Bonifacio, Taguig City.