Newsroom
Prudential Corporation Asia and SuperM
launch new "We DO" Music Video
The new song kicks off the "We DO Well Together" campaign, reflecting our focus on health and wellness.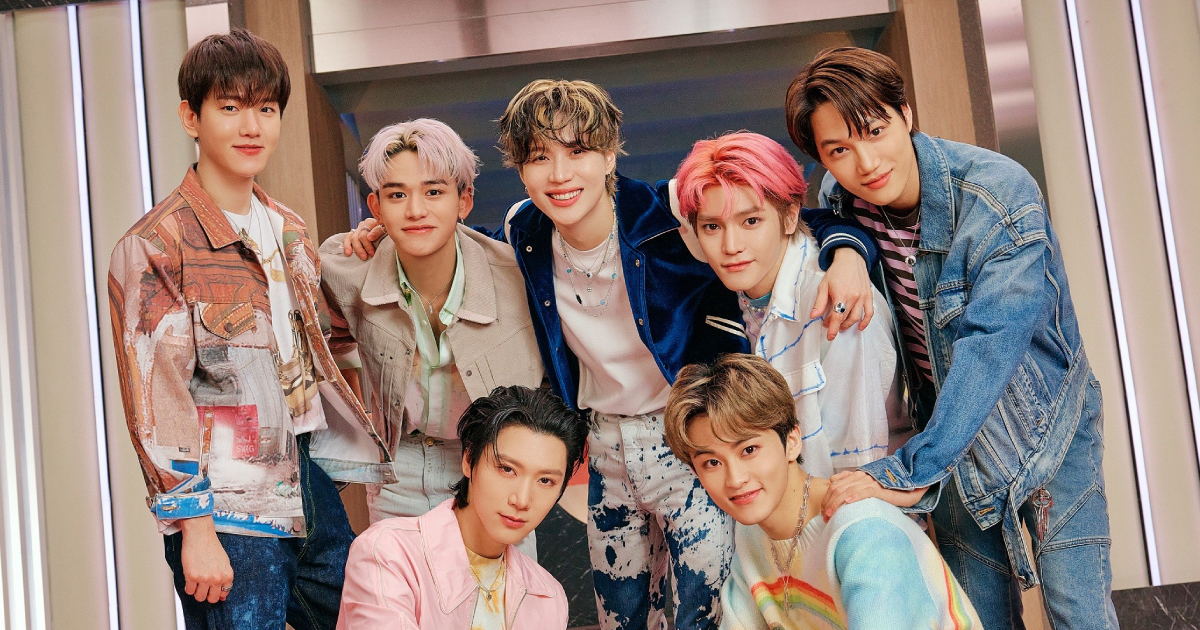 Pru Life UK's regional headquarters, Prudential Corporation Asia (PCA) and the Korean pop (K-pop) super group SuperM have launched a new "We DO" music video (MV) to encourage people to stay well and healthy, and have fun doing it. PCA announced earlier this year its collaboration with SuperM to launch the "We Do Well Together" campaign aimed at promoting new and engaging ways of maintaining physical and mental health.
The launch of the "We DO" song will be followed by PCA's "We DO Dance" initiatives across Asia. This is a series of health and wellness initiatives designed to offer people a fresh perspective and approach to manage their health and wellness, especially amid the COVID-19 pandemic outbreak.
In the Philippines, Pru Life UK is set to launch the #WeDoDanceChallengePH from April 26 to June 25 via the social platform Tiktok, inviting Filipinos to create and upload their dance covers of the song "We DO", accompanied by a short caption describing how dancing helps them keep fit.
Participants will get a chance to be recognized in the roster of the Top 100 videos and win a prize in the weekly electronic raffle draw – these include exclusive SuperM x Pru Life UK merchandise, as well as tickets to a regionwide SuperM virtual concert.
"In line with our long-standing commitment to help people protect their health and wellbeing, the launch of our 'We DO Dance' series aims to create a fun and exciting way to engage Filipinos to dance and be active to get the most out of life," shares Allan Tumbaga, Pru Life UK SVP & Chief Customer Marketing Officer.
PCA was the first regional life insurer to collaborate with a renowned Korean pop group. In January, PCA announced to hold a series of events with SuperM to motivate people to lead healthier lives and achieve better wellness in 11 markets in Asia, including the Philippines, Cambodia, Hong Kong, Indonesia, Laos, Malaysia, Myanmar, Taiwan, Thailand, Singapore and Vietnam.
Find out more about the "We DO Dance" initiatives on Pru Life UK's website, <http://bit.ly/WeDODanceChallengePH>, and/or download Pulse app to be part of the "Dance For Wellness" community.
Watch the "We DO" music video here: https://youtu.be/45eaXV6CJOk.
---
About Pulse
Pulse is an all-in-one digital health app and the first of its kind in the region to offer holistic health management to consumers. Using AI-powered self-help tools and real-time information, the app serves as a 24/7 health and wellness partner to users, helping them prevent, postpone, and protect against the onset of diseases. Pulse is part of Prudential's region-wide strategy to provide affordable and accessible healthcare to everyone across Asia by leveraging digital technologies and best-in-class partnerships.
Following the regional launch of Pulse in Malaysia in August 2019, Pulse is now available in a total of 11 markets in Asia and includes a growing suite of value-add services, such as a symptom checker and health assessment, personal wellness services, and video consultations with certified doctors and specialists.
Since its launch, Pulse has been downloaded more than 20 million times* in Asia. Pulse is currently available on the Apple/Google Play stores in Cambodia, Hong Kong, Indonesia, Laos, Malaysia, Myanmar, the Philippines, Singapore, Taiwan, Thailand, and Vietnam.
For more information, and to download Pulse, log onto www.wedopulse.com
About Prudential Corporation Asia
Prudential Corporation Asia (Prudential) is a business unit of Prudential plc*, comprising its life insurance operations in Asia and Africa, as well as its asset management business, Eastspring Investments. Headquartered in Hong Kong, Prudential helps people get the most out of life through savings, protection and investment solutions that meet their diverse and evolving needs.
Prudential is a leading life insurer with operations spanning 13 markets in Asia, covering Cambodia, China, Hong Kong, India, Indonesia, Laos, Malaysia, Myanmar, the Philippines, Singapore, Taiwan, Thailand and Vietnam. In Africa, Prudential has a presence in eight markets, covering Cameroon, Cote d'Ivoire, Ghana, Kenya, Nigeria, Togo, Uganda and Zambia. With a robust multi-channel distribution platform, Prudential delivers comprehensive and innovative solutions to more than 16 million customers across the two continents.
Eastspring Investments manages investments in Asia on behalf of a wide range of retail and institutional investors. It is a leading Asia-based asset manager with on-the-ground presence in 11 major Asian markets as well as distribution offices in North America and Europe. It has US$248 billion in assets under management (as at 31 December 2020), managing funds across a range of asset classes including equities and fixed income.
For more information https://www.prudentialcorporation-asia.com/
About SuperM
SuperM, described as 'The Avengers of K-pop', was formed in 2019 by SM Entertainment and Capitol Music Group. The supergroup consists of seven members from SM Entertainment's multi-platinum boy bands: TAEMIN from SHINee, BAEKHYUN and KAI from EXO, TAEYONG and MARK from NCT 127, and TEN and LUCAS from WayV. The first Asian music act in history to ever top the prestigious US Billboard 200 album chart with a debut release, SuperM has achieved impressive international success by also hitting #1 on Billboard's Artist 100, Top Album Sales, Top Current Albums, Digital Albums, Internet Albums, World Albums, and World Digital Song Sales charts.