Newsroom
Prudential RideLondon Promotes an Inclusive Cycling Community
Prudential hosts the world's largest cycling festival featuring an Inclusive Cycling Hub where riders with disabilities can use adaptive bikes.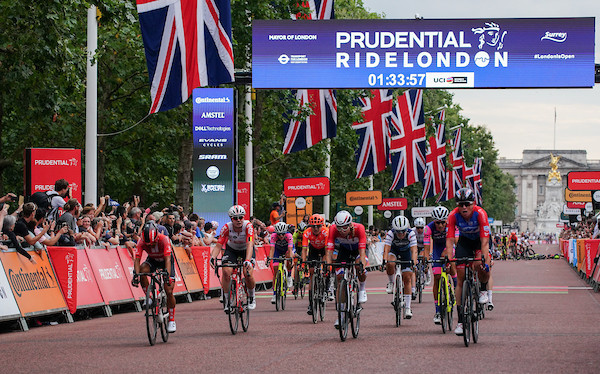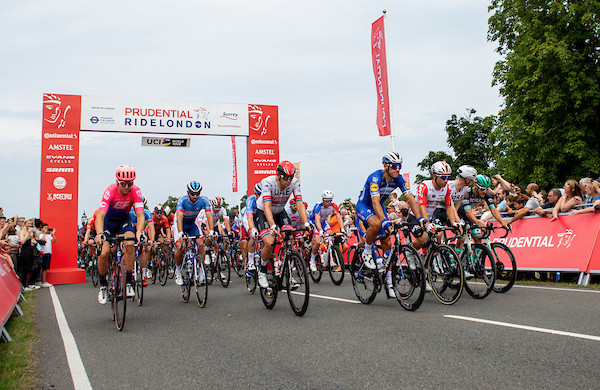 Cyclists from all over the world gather in the United Kingdom for Prudential RideLondon, which will be held this weekend, August 3 to 4. The world's largest cycling festival will see 100,000 participants clock in more than three million miles across seven events.
Sponsored by British financial services giant Prudential plc, the festival is composed of a series of events for amateur cyclists and professionals that culminates in the London-Surrey Classic.
"The race is known for its high-octane categories, but we also maintain a friendly atmosphere that welcomes riders from all walks of life and expertise levels. Cycling is for everyone, whether they are professionals, amateurs, or hobbyists," shares Prudential plc Communications Director John Oliver.
The Surrey 46 is a 46-mile route perfect for younger and amateur cyclists who want a taste of adrenaline. Meanwhile, families and those who want to enjoy the day on traffic-free roads can participate in the FreeCycle category. Beginners can join ride leaders who can accompany them at a relaxed and easy pace. This category also has an Inclusive Cycling Hub, where riders with disabilities can use adaptive bikes.
This welcoming environment is the result of the London mayor and the local transport unit's goal of encouraging more people to cycle often. As part of the city's program, the government has created more bike routes, infrastructures, parking spaces, community projects, and events. The program also works with schools and businesses to provide free bicycle training.
The growing interest in cycling can be seen in the city thanks to these efforts. Transport for London anticipates tens of thousands of locals to take up cycling after engaging in the event. The accessibility for bikes in the UK capital makes cycling the most popular transport option, especially during rush hour.
Interest in cycling grows in traffic-plagued Manila
The vibrant cycling community is similarly growing in Manila. In fact, in a survey conducted by Pasig City Government's City Transport Development & Management Office, 62% respondents who are non-cyclists have considered biking. Local government has started to roll out initiatives in an effort to promote cycling as a way to commute among Filipinos. For instance, bike lanes around the capital and neighboring cities like Pasig are increasing. In addition, legislators have proposed development of policies, infrastructure, and facilities to properly integrate bicycles as part of the public transportation system.
Pru Life UK aims to support this growth through its local efforts in promoting the activity. Earlier this year, PRURide PH 2019 witnessed more than 2,500 cyclists from across Asia take part in the Philippines' largest cycling festival with 18 categories.
In addition, the British life insurance company's support and delegation to Prudential RideLondon is part of its We Do Health, a campaign to encourage healthy living in the Philippines. Celebrity ambassadors Kim Atienza, Gretchen Ho, and Zoren Legaspi joined the Gran Fondo, a non-competitive race in 30, 60, and 100-kilometer rides. To continue their journey, they will represent the Philippines in Prudential RideLondon, joined by Pru Life UK employees Ryan Benguelo, and Nelsi Rabe.
The three celebrity ambassadors will carry the advocacy of promoting health and fitness among Filipinos.
"As a life insurance company, we show our commitment to promoting healthy living and financial security," says Senior Vice President and Chief Customer Marketing Officer Allan Tumbaga."We hope to reach more Filipinos and send a message across that health plays a big role in the quality of our life. And cycling is an affordable, fun, and easy way to achieve this."