Newsroom
PRURide PH 2019's Second Leg Registration Open Until May 19
PRURide PH prepares for its second leg in Subic from May 24 to 26.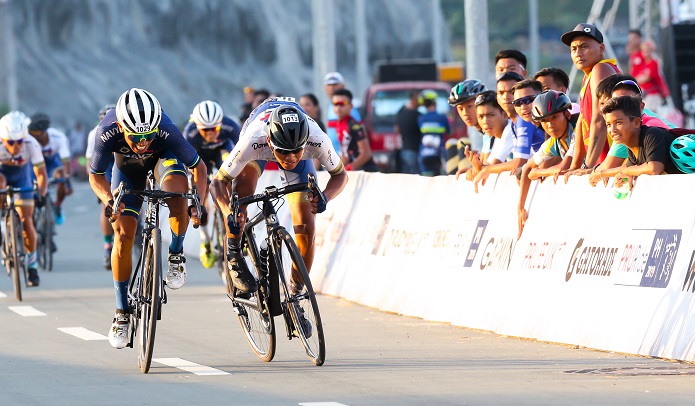 PRURide PH 2019, the biggest cycling festival in the Philippines, is gearing up for its second leg in Subic from May 24 to 26. Cyclists of all expertise levels can register until May 19 for the Masters Race and Gran Fondo.
The festival recently kicked off with Criterium where hundreds of cyclists experienced a Formula 1-like excitement in the different races. Defending champions Jan Paul Morales and Jermyn Prado took home the gold in the Road Bike (RB) Open Male and Female categories.
Bannering the three-day Subic weekend is the PRURide UCI 2.2 Stage Race, a Union Cycliste Internationale (UCI)-accredited event which will give elite athletes from across the globe an opportunity to gather points to qualify for the Tokyo 2020 Olympics. More than 25 international teams—including those from Taiwan, Brunei, South Korea, Hong Kong, Indonesia, Australia, Thailand, Malaysia, Singapore, Uzbekistan and Vietnam—will compete for individual, team, and stage honors in a three-day race around Bataan and the peak of Mt. Samat.
"Filipino cyclists are talented and we want them to showcase their skills on the international stage. Pru Life UK is determined to give our local athletes a chance to join the world's biggest sports platform," says Pru Life UK SVP & Chief Customer Marketing Officer Allan Tumbaga.
The third day of PRURide PH Subic leg on May 26 will hold the competitive Masters Race, where non-professional but avid racing cyclists can experience the rush professional athletes go through. Those who want a fun, chill ride can also join PRURide PH 2019 ambassadors Kim Atienza, Gretchen Ho, and Zoren Legaspi in the Gran Fondo, a non-competitive race in 30, 60, and 100 kilometer options.
Other activities will include the Virtual Race grand finals on May 25, wherein the top 10 qualifiers with the best times during the preliminaries rounds will compete for a carbon fiber road bike worth Php150,000. Cyclists and non-cyclists alike will also enjoy fun activities in Harbor Point, including Strider Cup for 2- to 7-year-old kids, massage sessions, mini basketball games, food stalls, and performances by Gracenote and Callalily.
"Each year, we are excited to make PRURide PH bigger and to continuously engage the growing cycling community in the country. That's what we're doing this year by holding bigger and more inclusive races. Ultimately, this helps us advance our advocacy of promoting health and fitness through the sport," shares Tumbaga.
Pru Life UK holds the annual festival to promote cycling in the country. This is part of the life insurance company's We DO Health campaign which strengthens its commitment to promoting health and fitness among Filipinos.
Register now at pruride.ph to join the Subic leg of the biggest cycling festival in the country. All participants will receive a PRURide PH 2019 jersey while finishers will get a medal. A total of PhP 2 million worth of cash prizes are up for grabs.