Your wedding day could probably be among the happiest days, yet one of the most expensive milestones, in your life.
Strictly speaking, you only need a marriage license and a simple ceremony performed by a solemnizing officer to get legally married. It is possible to bring the whole thing together for less than PhP 10,000 for a very intimate party with just you, your partner, and a few loved ones. A simple celebration with a few more relatives and friends can cost PhP 150,000 or up to PhP 1 million or more for a fancy affair[1], depending on the food, venue, headcount, and personal preferences.
But it's also understandable why couples are more than willing to splurge on a big celebration. A wedding, after all, is a once in a lifetime event (hopefully).
What's important is for you and your future spouse to agree on a budget to avoid overspending.
There is no one-size-fits-all approach to planning a perfect wedding. However, there are ways to cut costs and make the whole planning stage less stressful.
Set the right expectations
Once the excitement of the engagement and initial planning cools down, you will eventually have to talk about the more practical side of things. How much money do you have to save up? Who's going to pay for what? An honest discussion about costs can be touchy, especially since emotions typically run high during the planning stage. But as with all things involving finances and family, communication is key.
Discuss with your future spouse the kind of wedding you both want and how much you each can contribute to your wedding fund. Be realistic about your expectations and budget.
Ideally, you should be able to pay for everything yourselves.
However, considering that the average age of marriage for Filipinos is somewhere between 25-29 years old[2] and the average monthly gross income in the country is at PhP 23,000[3], most couples won't have enough time to save up for a big party.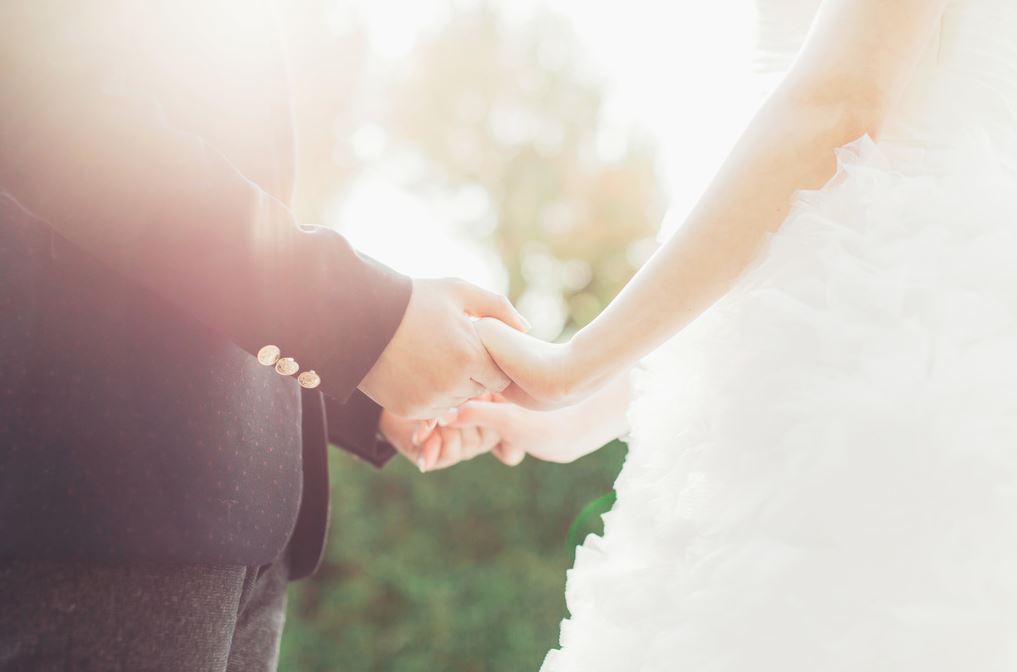 Your parents or future in-laws may offer to make contributions, but they shouldn't be burdened with having to give more than they comfortably can. Don't expect them to dip into their retirement funds just to help you afford your dream photographer or makeup artist. Also, be prepared to accommodate the ideas of those who give a financial contribution. After all, those who pay have a say.
No matter how uncomfortable you may feel about the subject, it is important to discuss your budget with everyone involved. Setting expectations can help avoid misunderstandings that can potentially damage relationships in the long run.
Spend where it matters
Planning your wedding budget is not just about how much money you can afford to splurge but also where to allocate your funds.
Typically, a huge chunk of the expenses goes to food and venue. You may also choose to spend more on entertainment or wedding planner. The important thing is to choose your priorities. If you will spend more in one element, you must realize that you have to make adjustments on others.
List down all your expenses, including all the deposits you've made to your wedding vendors. Opening a separate checking account for your wedding might help you stay more mindful of where your money goes.
Nowadays, social media has created a bigger pressure to make weddings picture-perfect. Remember, it is possible to create beautiful moments without going bankrupt. Planning early can help you find budget-friendly vendors and maybe even friends who can contribute artistic skills to help you cut costs.
Don't start married life on the wrong financial footing
Ultimately, how much you spend on your wedding day is a personal decision. It is dependent on your financial capability, your current situation, and your priorities.
There is nothing wrong with having a big wedding party if you have the fund to cover for it. However, if you splurge the majority of your resources into a single day without giving much thought to what comes after, you're compromising the quality of your future life.
As you plan your wedding, you have to remember that it is a luxury. Be realistic and transparent about how much you can really afford. It's impractical to go into debt or to mortgage your family home just to have the "perfect celebration." Marriage is not just about throwing a fancy party but actually building a life together with your spouse.
In this life stage, you should focus on building your family and preparing for all the expenses that come with it. Soon after your wedding, you have to worry about house payments, daily living expenses, and maybe even the cost of childbirth. And so as you plan your first day as husband and wife, consider about having enough for what lies ahead. Talk to a financial advisor to know your options.
--
Sources:
[1] https://news.abs-cbn.com/life/02/14/17/p150000-and-below-planning-your-wedding-for-less
[2] https://psa.gov.ph/content/marriage-philippines-2017
[3] http://www.bsp.gov.ph/downloads/Publications/2014/CFS_2014.pdf